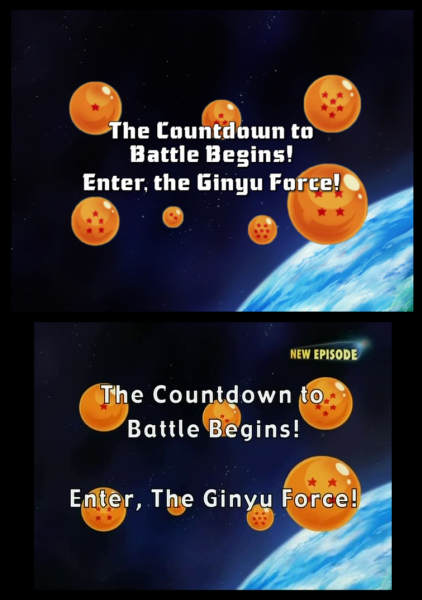 There wasn't an edit for about 5 minutes into this episode. The first edit comes as Goku is taking a bath. That whole bathroom scene is cut out.
After Goku's bath he goes into the refrigerator to look for something to drink. The first thing he takes out is a can of beer. The words are edited out in the TV version…
Meanwhile, Krillin and Gohan are flying to see the Grand Elder. Krillin thinks to himself how much more powerful Vegeta has gotten. In the TV version all the dialogue Krillin is thinking and the flashbacks to the Vegeta Vs. Zarbon fight are all edited out. I don't really see any real reason to toss these things, though…
Vegeta soon catches up to Krillin and Gohan, right before they make it to the Grand Elder's place. After the initial back and forth Krillin and Vegeta have, Vegeta assumes the last Ball he needs is in that strange place up ahead. As Vegeta flies off, Krillin yells…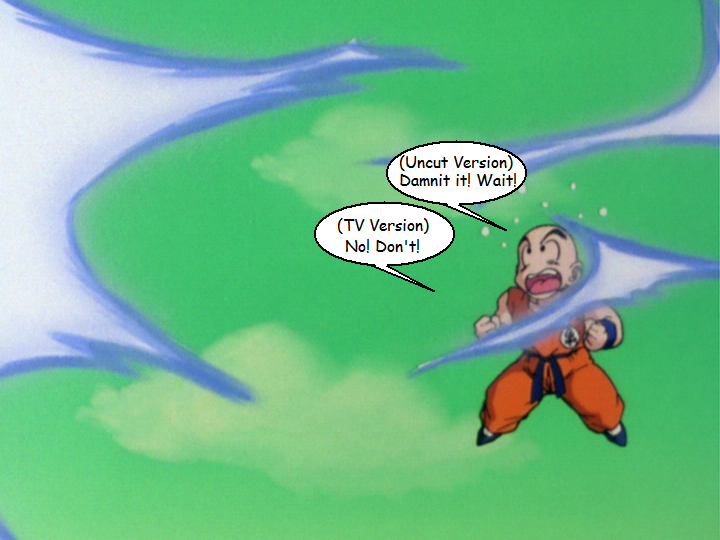 Vegeta, feeling an energy spike, now thinks Kakarot is inside this strange place, as he yells for him to come out, Gohan is the one who steps out.
Before anyone could throw a punch, Dende runs out and yells to everyone that the Grand Elder is senses some evil powers heading towards the planet. Vegeta replies…
Everyone feels the power, but only Vegeta knows who it could be.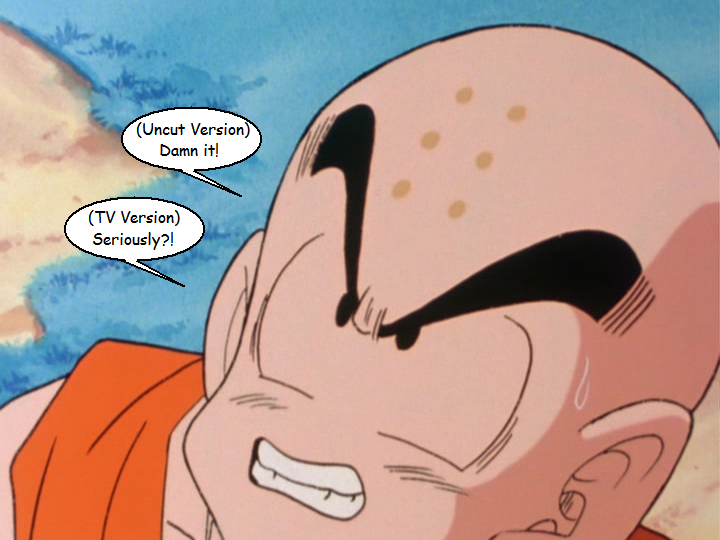 Vegeta frantically demands of Krillin that he use the DragonBalls to wish for his immortality. Krillin realizes he has no choice but to temporarily team up with Vegeta, there being three wishes instead of one being the selling point for Krillin. Vegeta, Gohan, and Krillin fly off. Nail goes back inside and the Grand Elder tells him to help the Earthlings and not to worry about him…
When Krillin, Gohan and Vegeta swoop down and take the DragonBall Bulma had, she yells at them as they fly away. I really don't know why they changed "jerks" to "punks".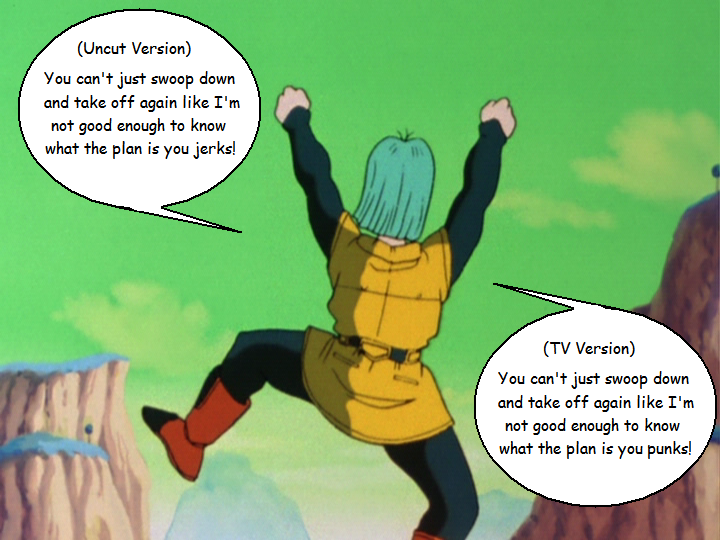 And that's it for episode 28!