The first 4 seconds into the episode and we have an edit! It's OK though, this is the only edit for blood in this episode. Every other edit is a dialogue change. All the blood in the flashback including Piccolo's (even though it's purple) was edited. You saw this in the first post so no reason to show you Piccolo again…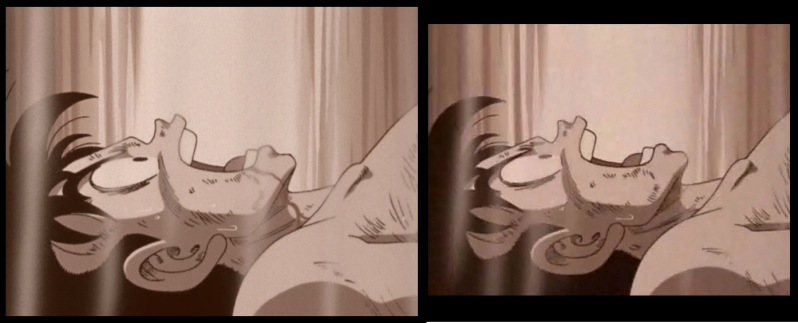 From here on out it's all dialogue edits…
Raditz confronts Goku about his memory…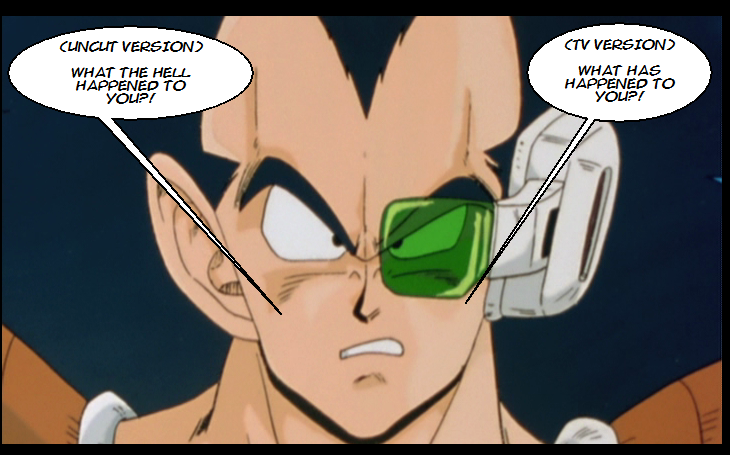 A few moments later Raditz tries to get Goku to join him, Goku responds…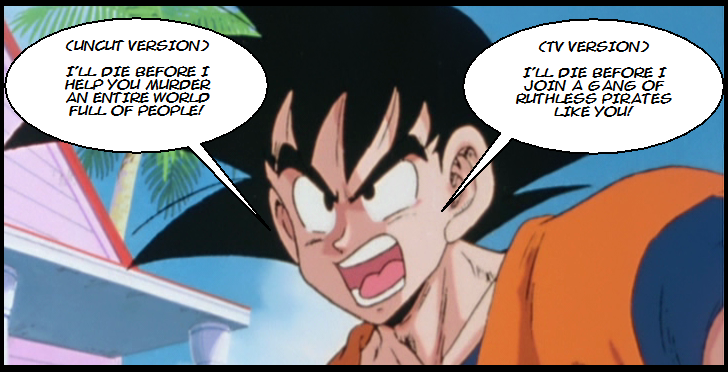 As the situation escalates, Raditz knocks Goku to the floor with one knee to the stomach…
Raditz takes Goku's son, Gohan hostage untill Goku does does what he says…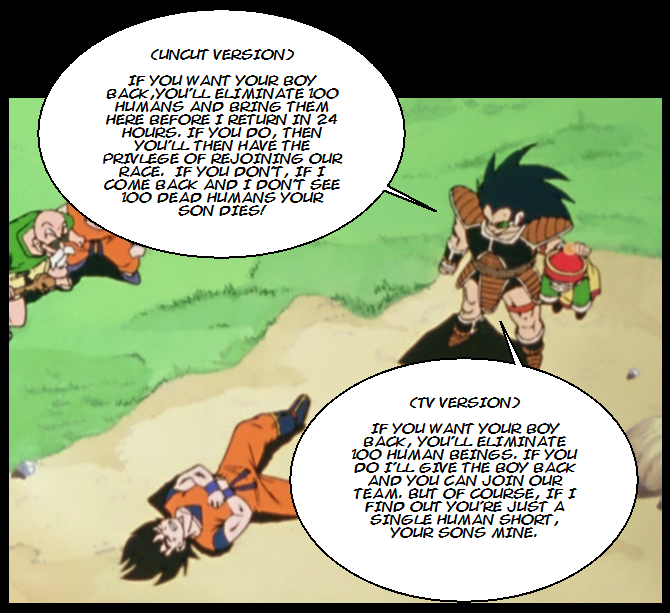 A few moments later,  Raditz stands over Goku laughing. This was cut for some odd reason…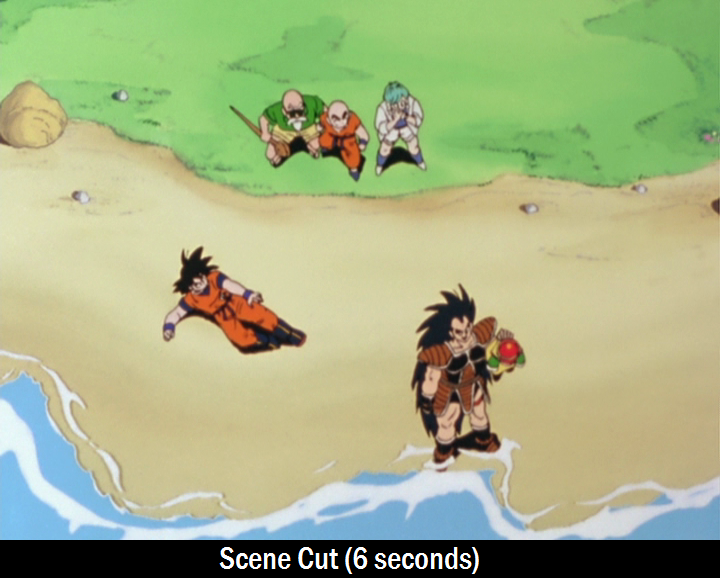 …And Raditz continues on…
To which Roshi responds…
Raditz eventually flies away with Gohan. A while later Raditz detects something on his scouter. Could it be Goku comming for his son? Nope, it's Gohan!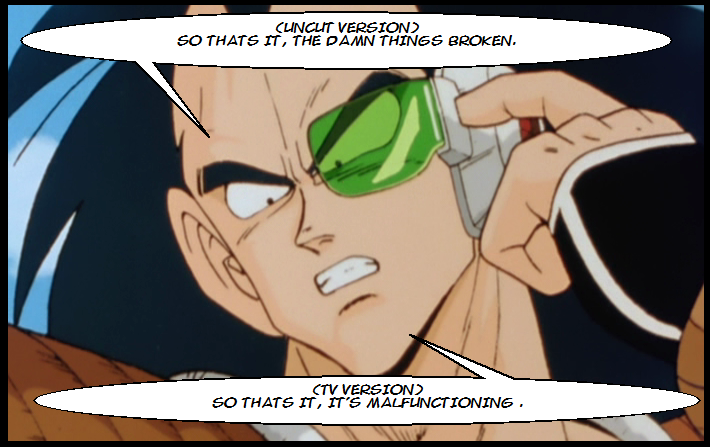 A little bit later on, it happens again. Raditz thinks his scouter is just broken and turns it off…
Goku and Piccolo have teamed up to fight Raditz for their own personal reasons. They soon land near where Raditz is, words are exchanged and some words are edited…
And that's it for episode 2.