This is another one of those episodes that are more for story telling or to progress the story of the arc coming up. Not much action.
As the episode starts Gohan, Trunks, Krillin, Yamcha and Chi-Chi are aboard the air craft heading to Roshi's Island to bring Goku to safety.
The topic of time travel comes up and Gohan asks what would happen to the Androids if Trunks were to defeat them in his time. Would they just disappear in the present? Trunks then realizes that whatever he does in his time, it wouldn't have any effect on the present time he's come back to. Krillin is confused by this so Trunks goes on to say…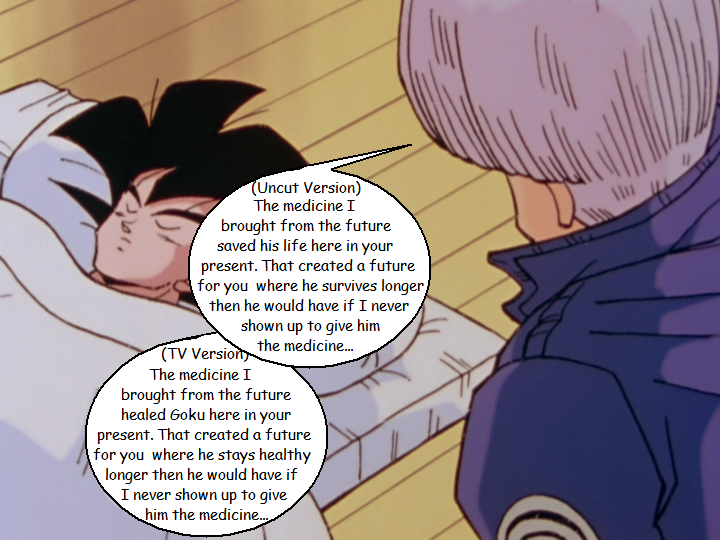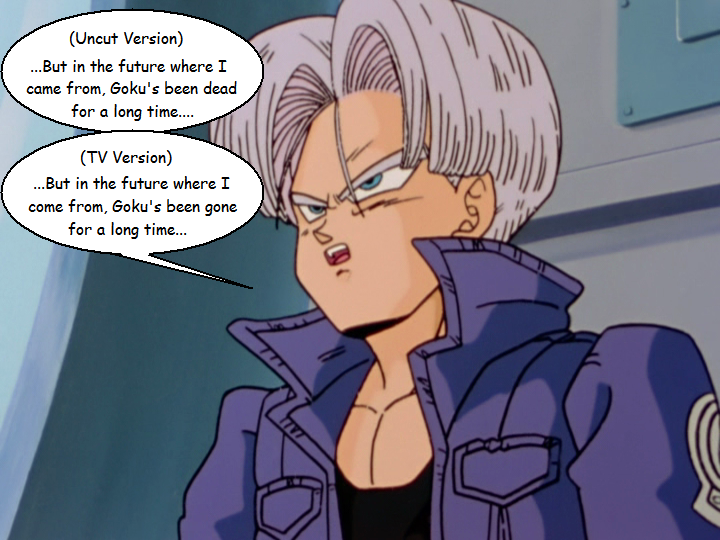 Soon after Trunks has a flash back to what it's like living in his time. There is a scene of Android 17 shooting that was cut out. These androids are so powerful, why does he even need a gun?!
Trunks feels that maybe coming to the past was a mistake, maybe he messed things up. Chi-Chi chimes in and says "we're still better off now then if you hadn't come". She then says…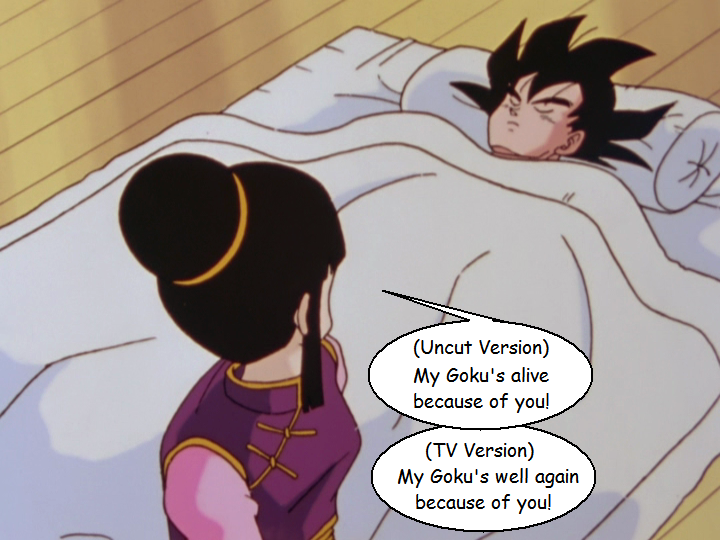 Meanwhile Vegeta is still haunted by his loss against Android 18. He says to himself…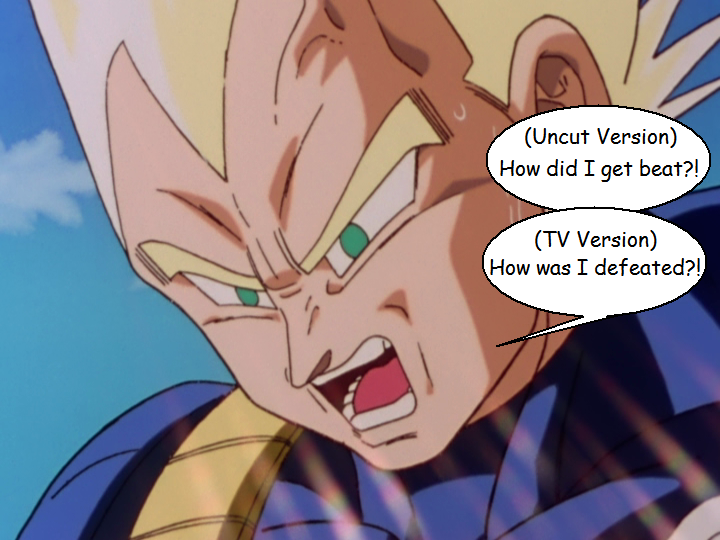 Elsewhere Bulma calls Krillin and tells him and the others another time machine has been discovered. Trunks and Gohan go out to check it out while Bulma tells them she'll meet them there. As they're flying towards this newly discovered time machine, Gohan asks if they have a weakness or a shut off switch. Trunks goes on to tell him he's thought about it before.
At this point we see a flash back to when Dr. Gero lost control of the androids and killed him. All the same cuts are present from when this originally aired. A total of about 7 seconds was cut from this flashback. To fill in missing time, different scenes where used to replace the omitted ones. Not every scene was different, but some where.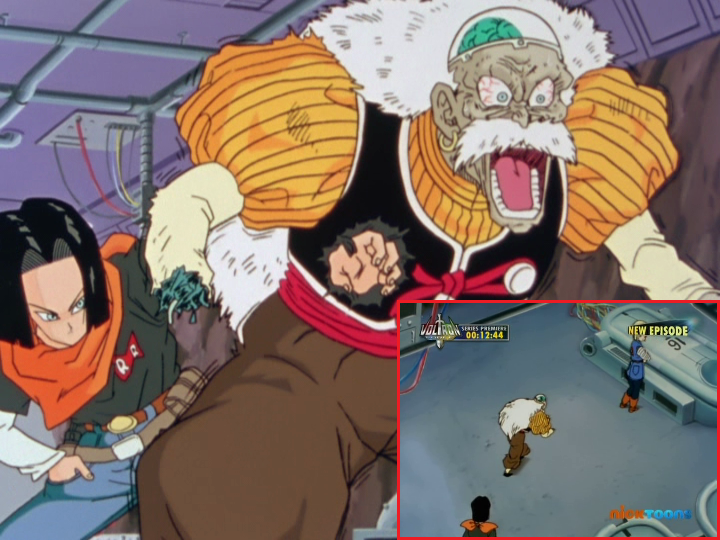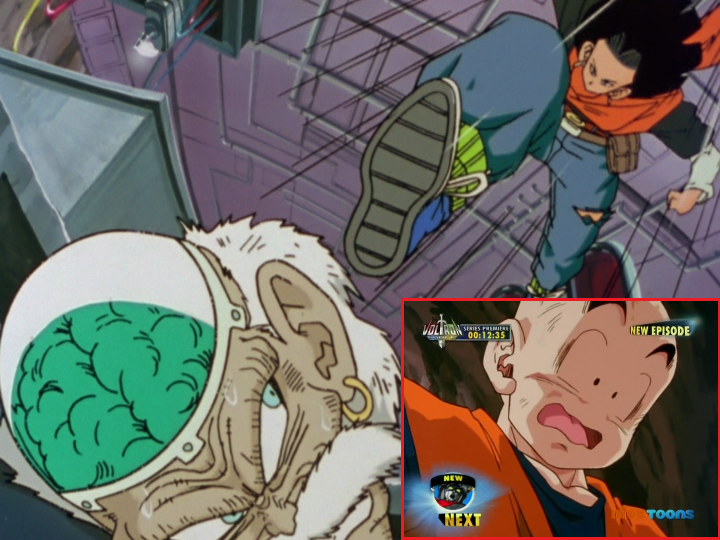 Trunks and Gohan find the time machine and Bulma soon joins them. It seems something did come back and that "thing" is probably what changed this time line so much.
Meanwhile the androids are pulled over for driving a stolen vehicle. This scene plays out pretty much uncut except for one very minor thing. When the police officer goes to arrest #17 and #18 he takes three steps towards them but only two steps in the TV version. What?!
A little while later, Kami feels a lingering doom over the Earth and it's not the androids. The thing that came back in the time machine and the threat Kami is feeling are one in the same! The episode ends soon after this revelation.