Can you belive the episodes with Gohan and Piccolo training had more edits then this one? Oh well, here is episode 9…
Vegeta and Nappa finally made it to Earth. Nappa decides to give Earth a warm welcome by blowing up a piece of the city they landed in. Yamcha, Piccolo and Gohan had some small reaction scene to this, Tien's dialogue was edited in his scene…
After Vegeta tells Nappa that was a bad idea, he says…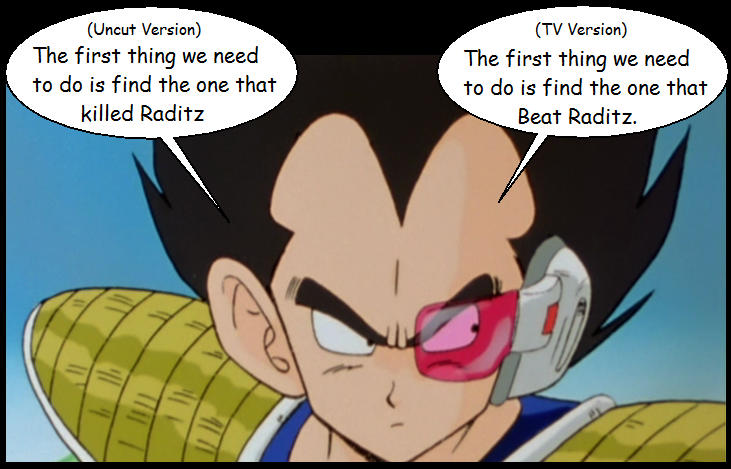 Then he goes on to tell Nappa, they need to look for the highest power level because…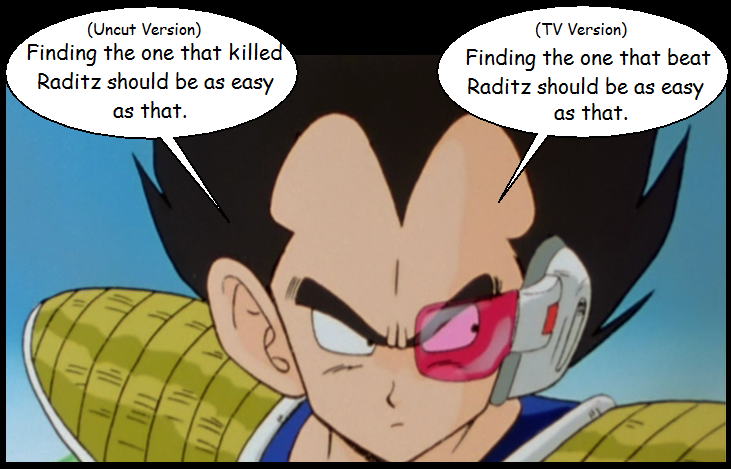 Vegeta and Nappa eventually do what Vegeta suggested about finding the highest power level. They soon find Piccolo, Gohan and Krillin. As they begin to talk to Piccolo, Vegeta realizes…
Eventually, Nappa sends out the Saibamen to fight the Z warriors (yea, I said it). When Vegeta see's Tien has the upper hand in this battle, he destroys the Saibaman as a warning to the others to go all out from the start. The Saibaman blowing up and having it's guts spewed on the ground are cut out.
Then when Yamcha goes to fight one of these things it blows itself up, killing Yamcha in the process. The dead body is apparently fine to show, it's the Saibamen's claw that is a step too far…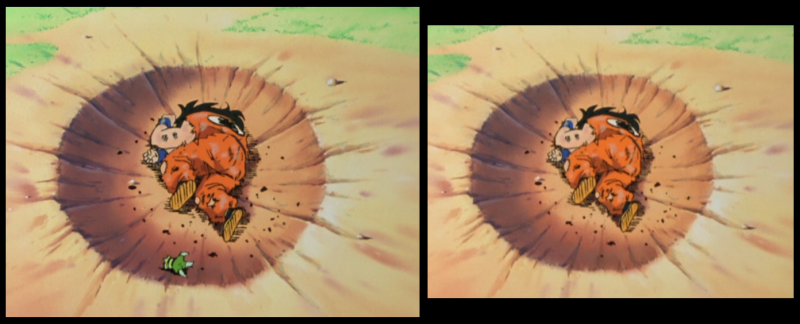 When Krillin goes to check if Yamcha is dead, some blood is edited out…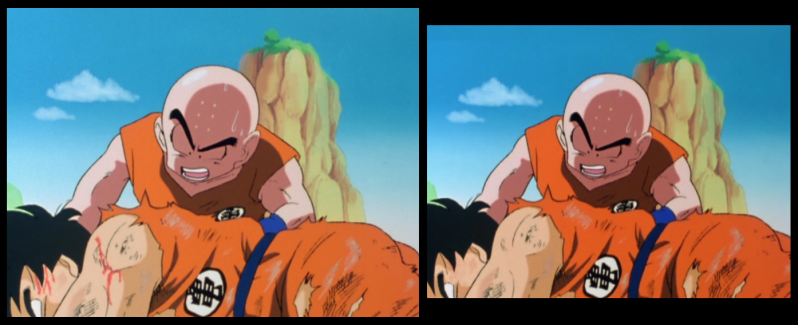 Realizing he's dead, Krillin belts out…
To which Nappa replies…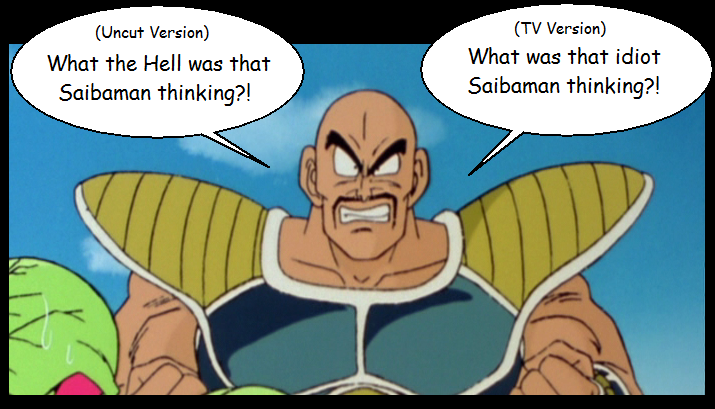 Soon after, episode 9 comes to an end, just like Yamcha. Too soon?