Why does a 31 year old man need Super Mario fruit snacks? He doesn't. But this 31 year old man would buy almost anything with Mario's face on it.
The shapes are pretty basic. You have Mario, Luigi, Toad, Yoshi, and Koopa Troopa shell and the Star. Back in my day it was called a "Star Man", by the way. But why couldn't they add Peach to this line up? Seems a little odd to me. Maybe it's just like the Betty situation with the Flintstone's vitamins (look it up :P).
Now, when I was a kid they had Super Mario Bros. 2 and Super Mario Bros. 3 fruit snacks. The shapes included characters and bosses. It was a little weird because a lot of the SMB2 shapes showed up in the SMB3 fruit snacks too…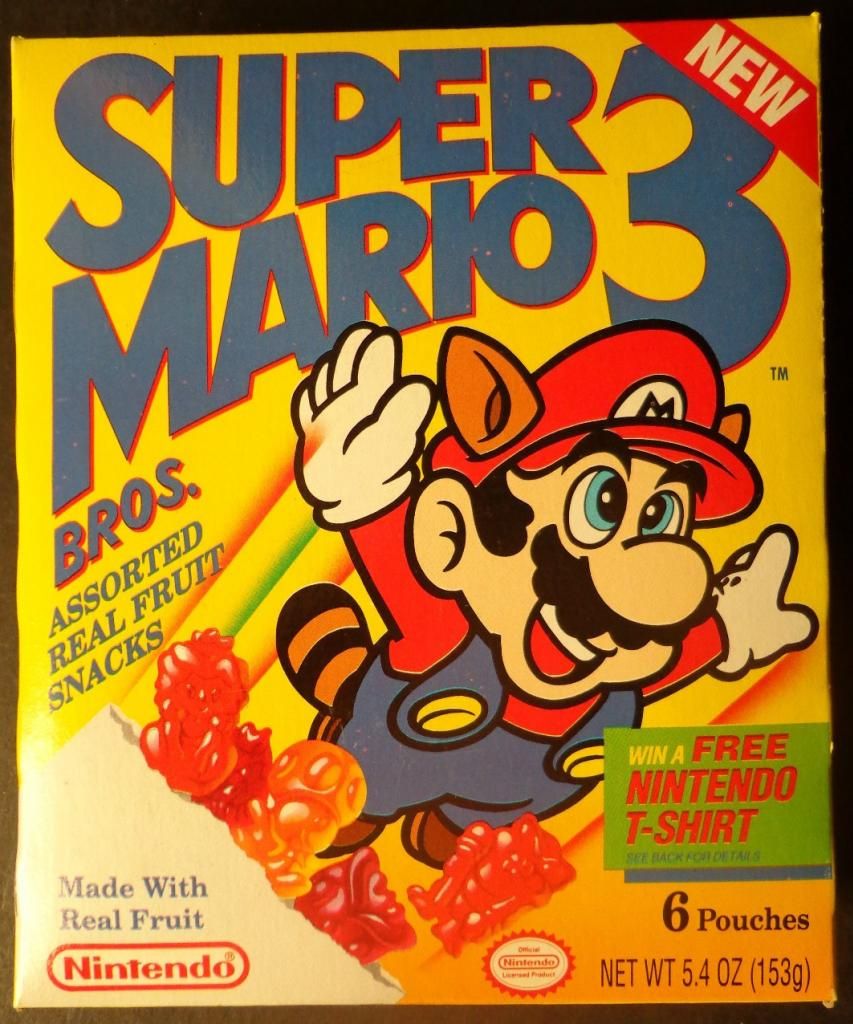 You can see that Princess shape is based off of the SMB2 art. Also, it had Mouser which was a boss in SMB2 he has no business in these SMB3 fruit snacks! The interesting thing was that if you found a blue Princess you could send it in to get a nifty looking shirt. Well, with $0.75 for shipping. But hey, that's pretty damn close to free…
Now that's a cool promotion. What does the new fruit snacks have on the back?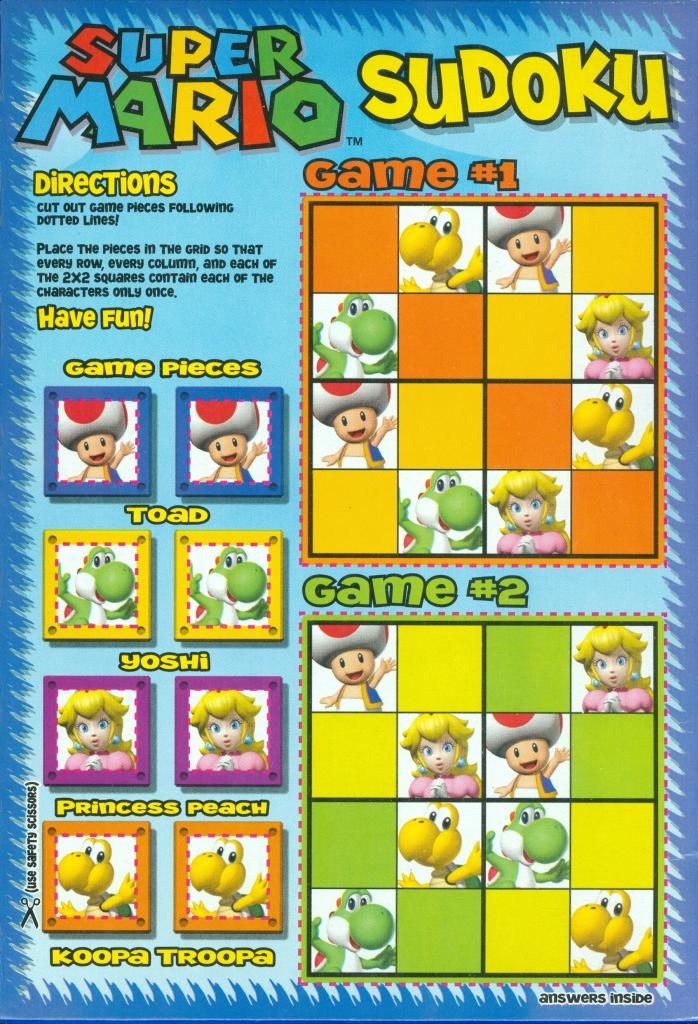 Sudoku? What? What kid wants to play that?! …
Actually maybe they do. I'm not a kid of this generation, I don't know. But to me at least, it doesn't seem too appealing.
Well, I have no idea where I was going with this article. I just wanted to put what was going on in my head into written words. I'm done now, go back to what you were doing. 😀