There were no edits for the first 13 minutes or so. The first edit comes as Vegeta is feeling out for power levels…
Eventually Vegeta comes across Zarbon. He says nothing jump starts the memory like a grudge match, then adds…
After some banter, Zarbon asks Vegeta why he turned against them and Freeza. Vegeta answers…
A little while later, after some punches and attacks are exchanged. Zarbon is a bit banged up. His blood is edited out…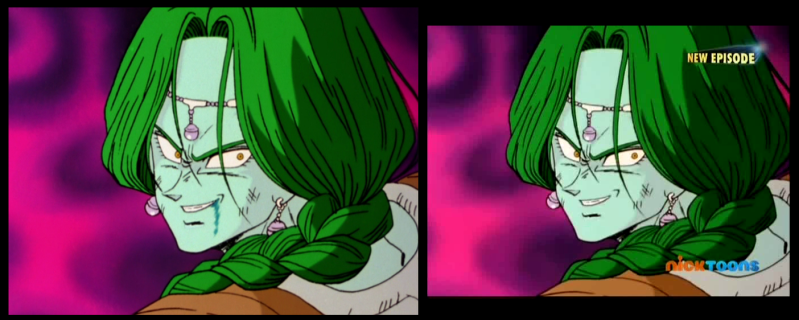 When they show Zarbon's hand, the blood is edited out but then, it's like the digital paint guy went out to lunch because when Zarbon moves his hand, the blood magically appears in the same shot!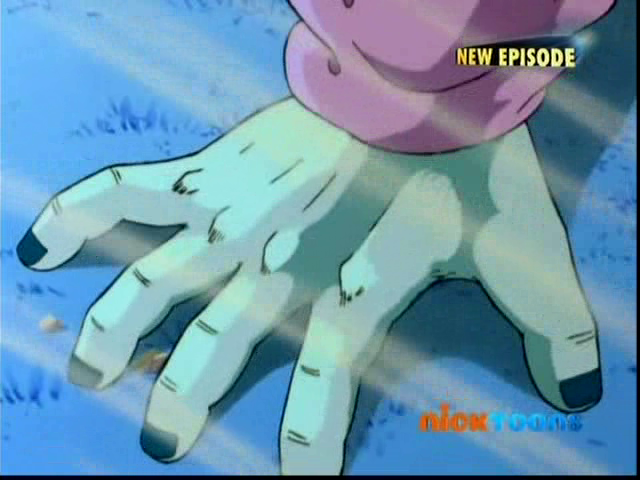 Even though Zarbon is getting his ass kicked, he's not finished yet! He mentions to Vegeta that he can transform…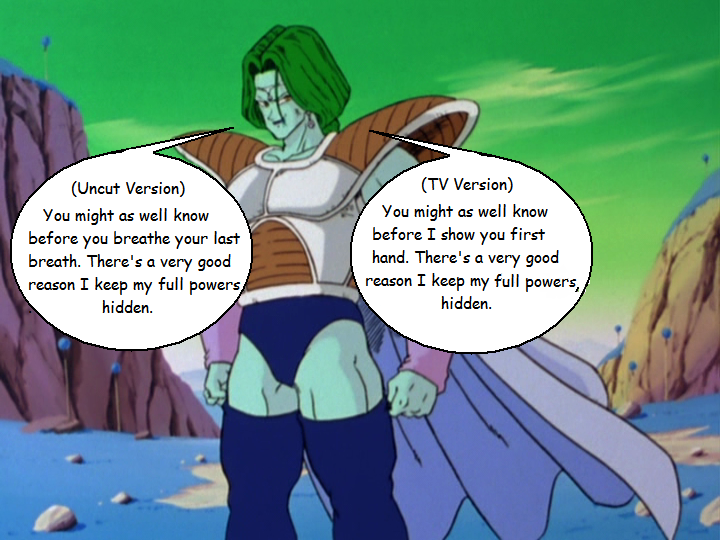 As he transforms Vegeta yells out…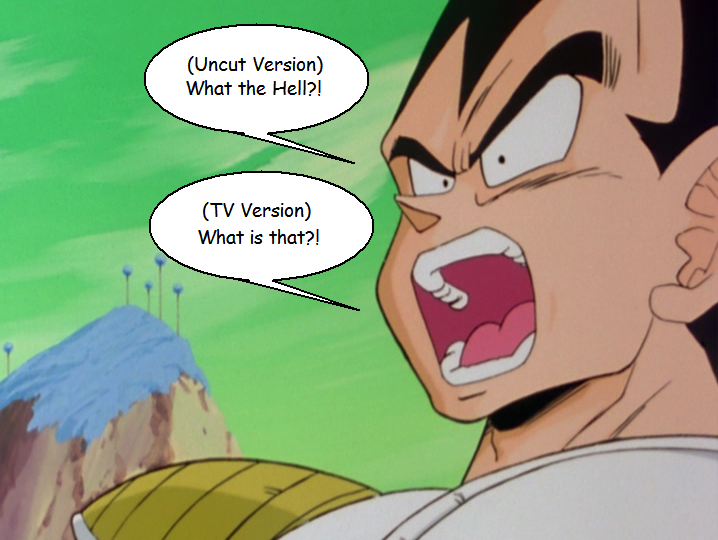 As soon as the transformation is done, he charges Vegeta with a bunch of attacks, one of them being a slap to the face which was flash edited… (The reason the flash looks gray is because when it happens faster then usual, it becomes extremely hard to get a screen shot when it's fully black, even when going in slow motion)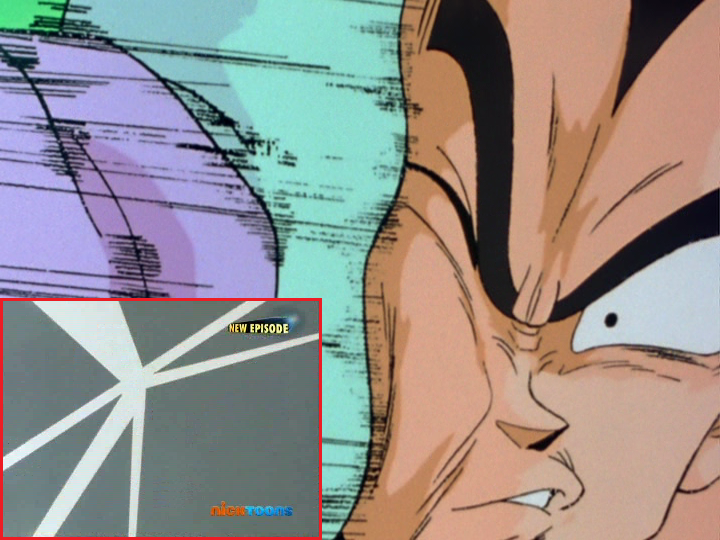 Then at some point Zarbon grabs Vegeta and starts head butting him. This whole scene was cut…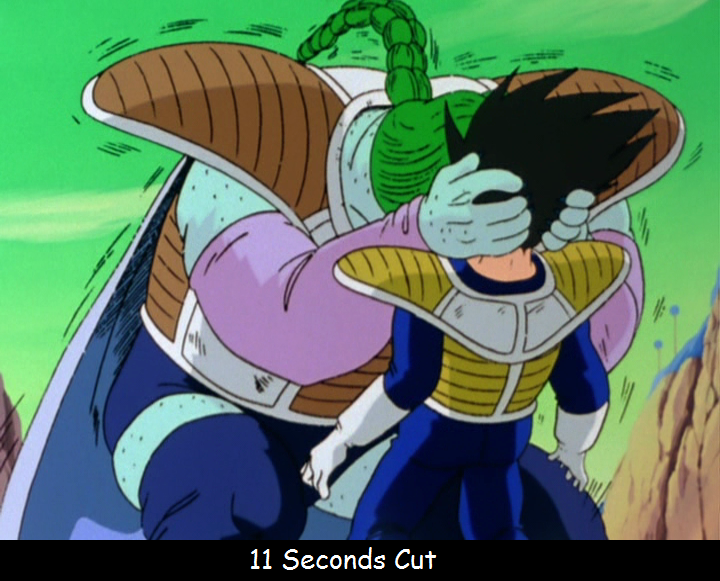 In the next shot, when we see Vegeta he's all bloody. Instead of totally removing the blood like they did with Zarbon, Vegeta's blood is re colored for the rest of the episode…

Next, Vegeta and Zarbon attack each other with a barage of punches and kicks, the TV version shortened this by a few seconds…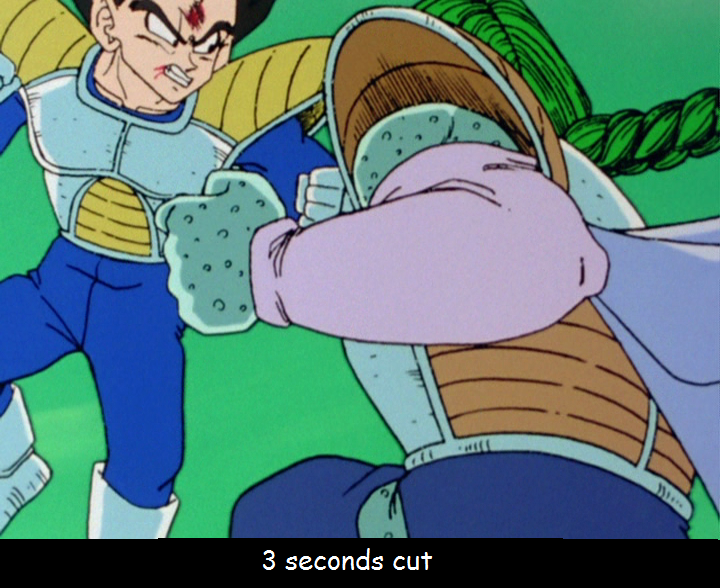 Zarbon then flips and kicks Vegeta on his chin, this happens extremely fast, maybe it was done so they didn't have to edit the blood for such a short little shot?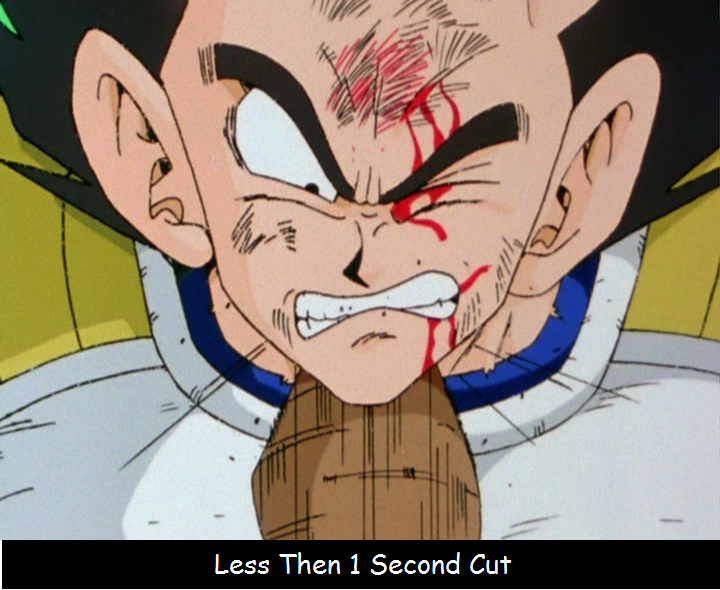 Zarbon flies towards Vegeta and clothes lines him before grabbing him. The clothes line move is edited out…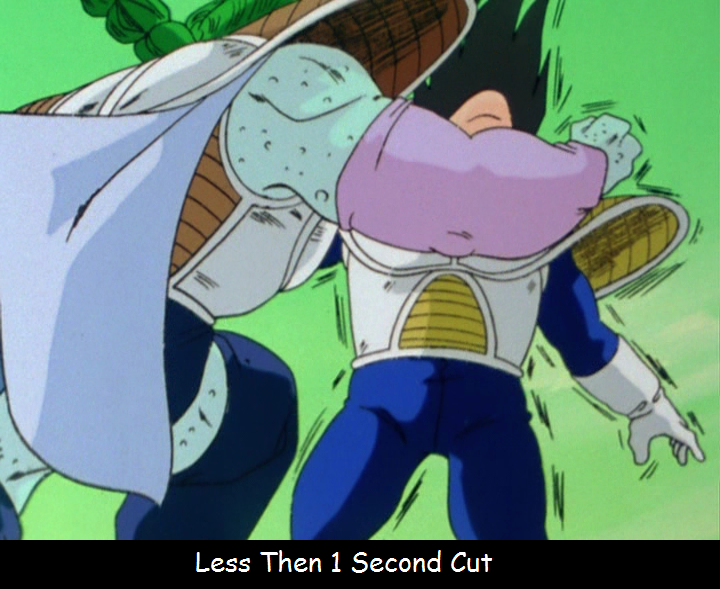 As Zarbon is holding Vegeta he tells him…
Update: We have a retroactive uncensoring here. (After they replaced the music in the series, some lines popped up that were edited before but, for whatever reason wasn't edited after the music replacement happened.) This one found by DB_Fan1991 on the Daizex forum.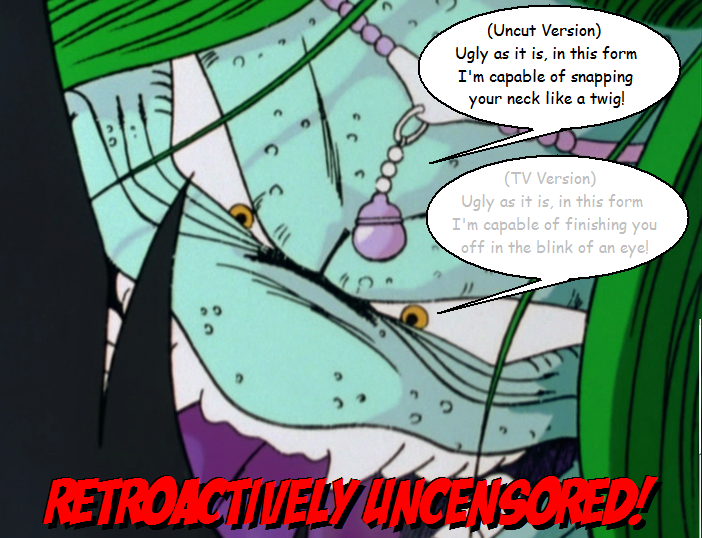 Then, in typical Japanese animation fashion, we get the same scene of Zarbon kicking Vegeta on the chin and again, it's edited out…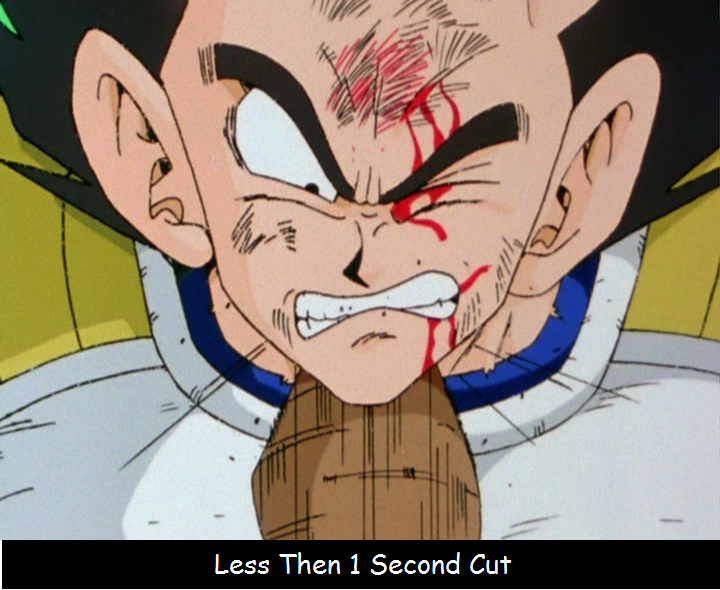 Then Zarbon bashes Vegeta on the head, this was flash edited…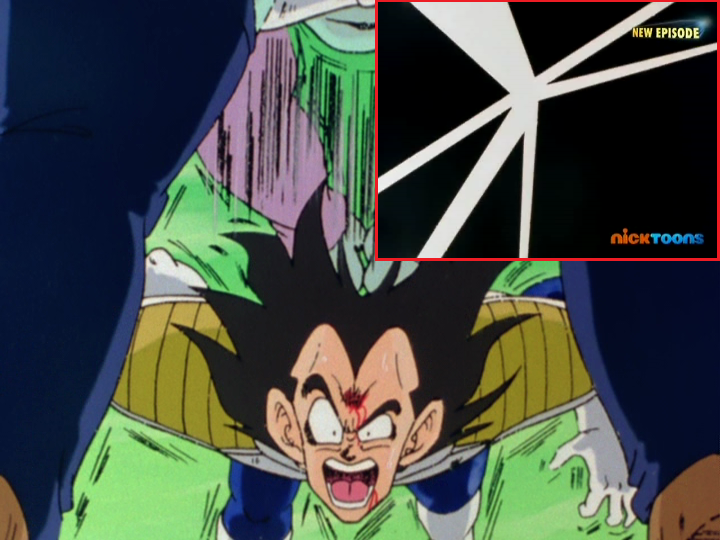 As Vegeta flies down Zarbon grabs him and yells…
And with that Vegeta has lost. Zarbon think he's actually killed him and says water, water everywhere…
Vegeta eventually crawls out of the water and with that, episode 24 ends soon after…