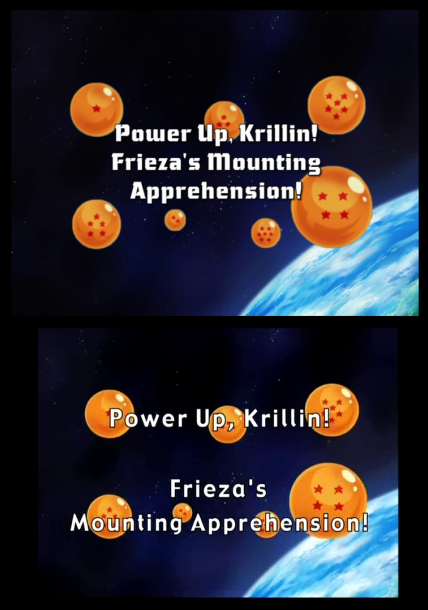 Eventually Krillin and Dende make it to the Great Elder's place. While there, the Great Elder goes into how horrible the current situation is…
The Great Elder then asks Krillin why he wants his Dragon Ball for himself, he starts off by saying…
Meanwhile, one of Freeza's henchmen comes across a village that's been attacked. As he flies down there is a Namekian crawling towards the ocean. We see the Namekian remembering Vegeta throwing the Dragon Ball into the water, but it seems TV version Namekian remembers it differently…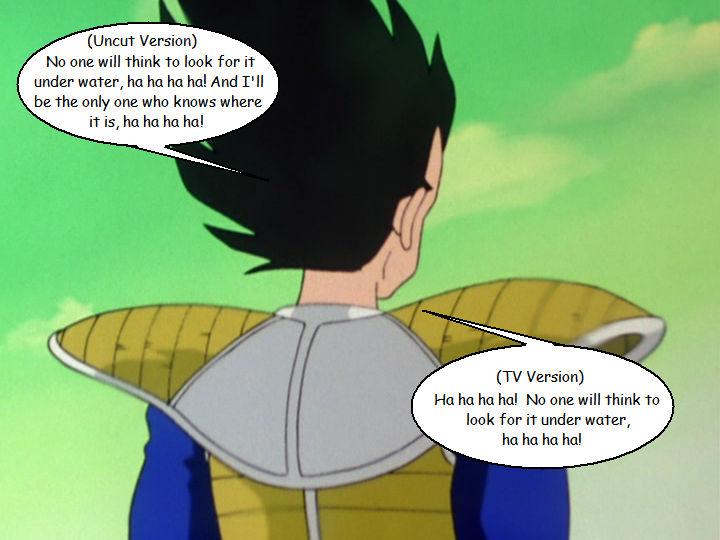 Yes, very odd. Don't know why that line was cut out.
As the crawling Namekian looks up, Freeza's henchman is standing right in his path. The henchman asks who did this, the Namekian says "it was the Saiyan." The Namekian asks for help but gets blasted instead. This is a two part edit. The first part was where the Namekian asked for help. This was cut all together…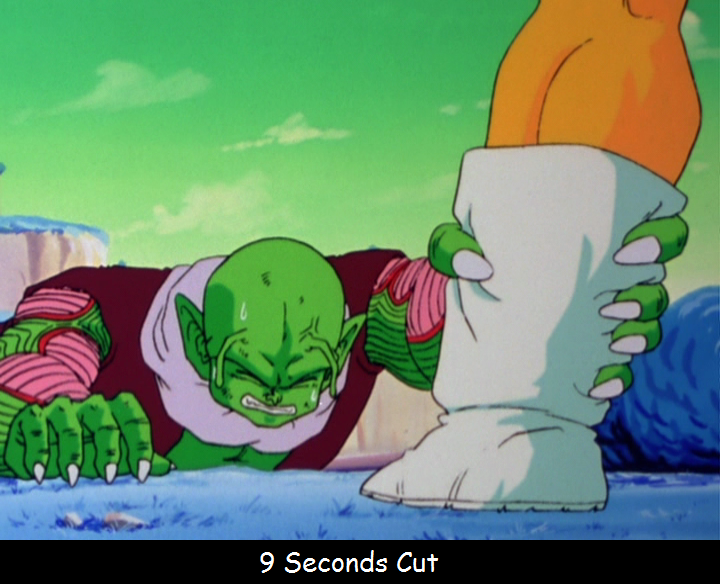 The Namekian getting blasted wasn't cut, but was altered. There was a shot of the henchman standing over the Namekian. They added a light affect to that shot and put the blast sound effect over it. You know the Namekian was blasted…but I guess this was less violent….?
In the next scene Zarbon reports back to Freeza. He tells Freeza that Vegeta has been dealt with, prompting Freeza to reply…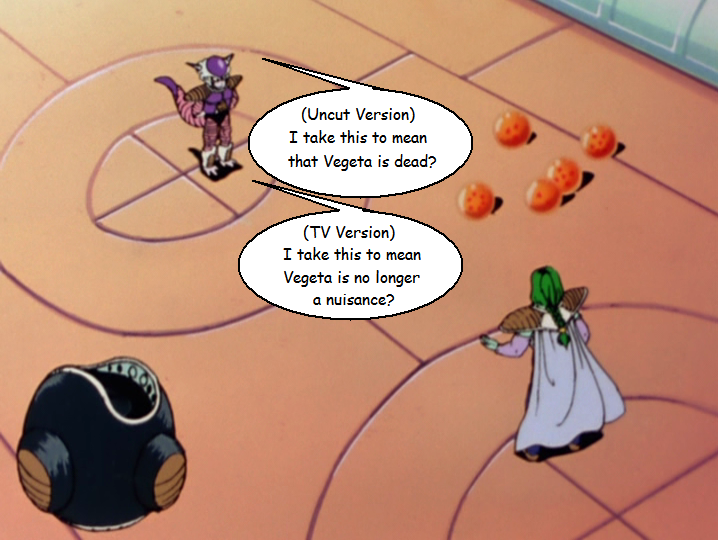 To which Zarbon says…
Oh, also Zarbon has some blood on his face in this scene. It's removed in the TV version…
Pissed that Zarbon didn't even check to see if Vegeta was dead, he says "You mean to tell me you procured no confirmation of his death!?" It was really creepy but, was cut…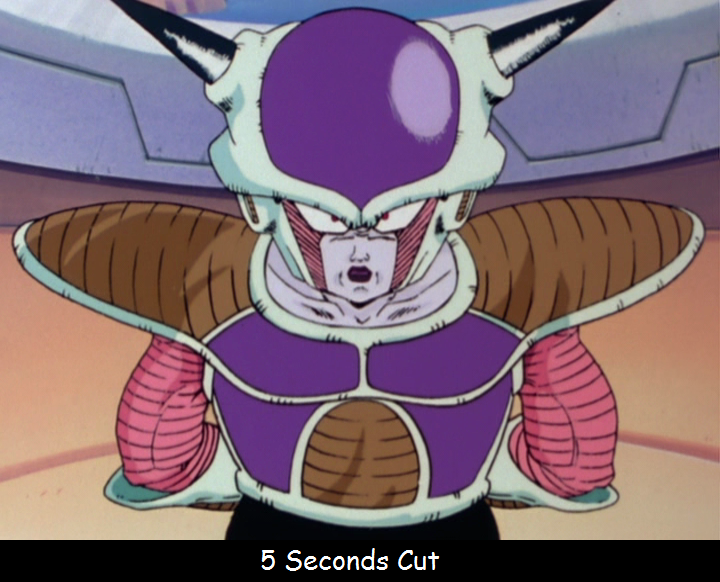 While they're talking, the henchman from the previous scene comes in and tells him he found a village. All is well and good until he says he killed a Namekian. Start the cut! Frezza yells at him for killing the only witness, and eventually kills him.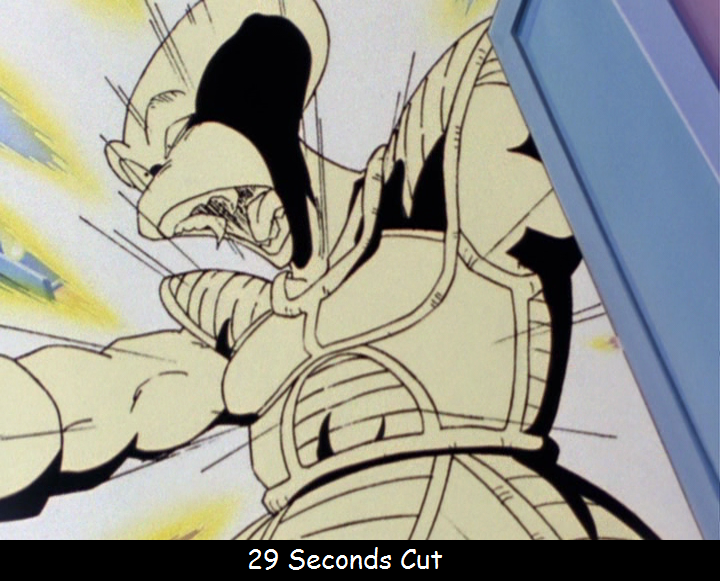 Meanwhile Vegeta is crawling out of the ocean where, in the uncut version he says…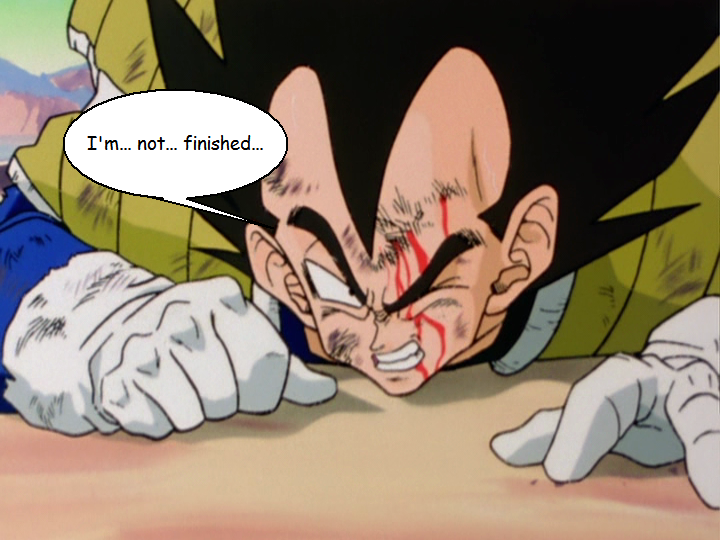 And in the TV version he says…
Yea! What the Hell is this all about?! It's not just a little strange, it's really fucking strange. I'm guessing this was a mistake? But how could that be? Oh well, I was surprised to see this [line] edited like this.
By now, Zarbon has brought Vegeta to Freeza's ship where he sits in the healing tank. When asked how he's doing Appule responds…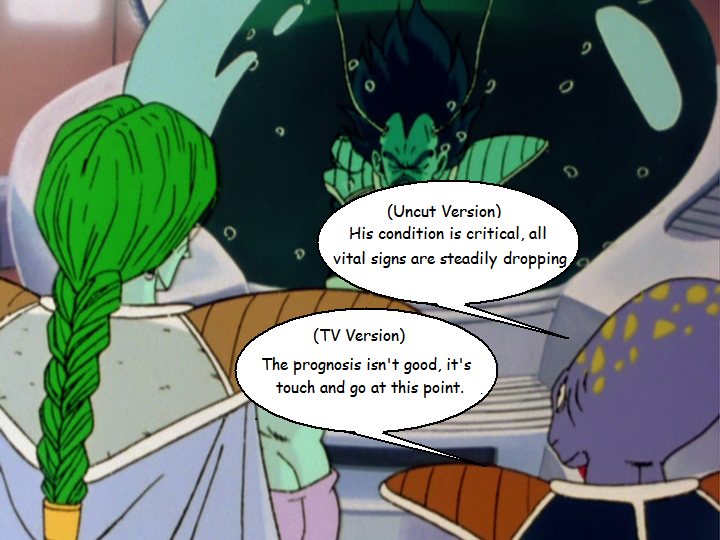 Episode 25 comes to a close soon after this.