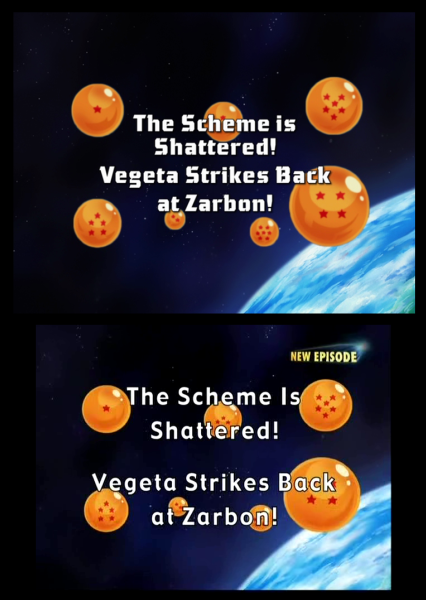 The first dialogue edit comes within seconds of the beginning of the episode. It's from Appule. Frustrated with the amount of pressure on him to heal Vegeta he says…
But it's all for nothing because he's killed just one scene later. Vegeta puts his boot on dead Appule's head and the camera starts to pan up. It's shortened in the TV version–there is no pan up–it starts with the camera on Vegeta's face.
Meanwhile, Gohan is going after the ball Vegeta left in the water near the Namekian village. When Gohan gets there, there are dead Namekians everywhere. There are a few close up pans of the dead bodies, those where the ones that were cut…
Odd edit here. As Gohan is talking about how horrible Vegeta is, the TV version is flipped! I don't know the reason for this but, in one version he's looking left, in another version he's looking right. What's up with that?!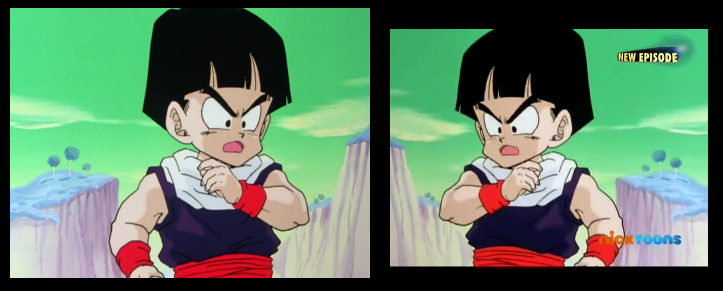 Back at Freeza's ship, Zarbon starts looking for Vegeta…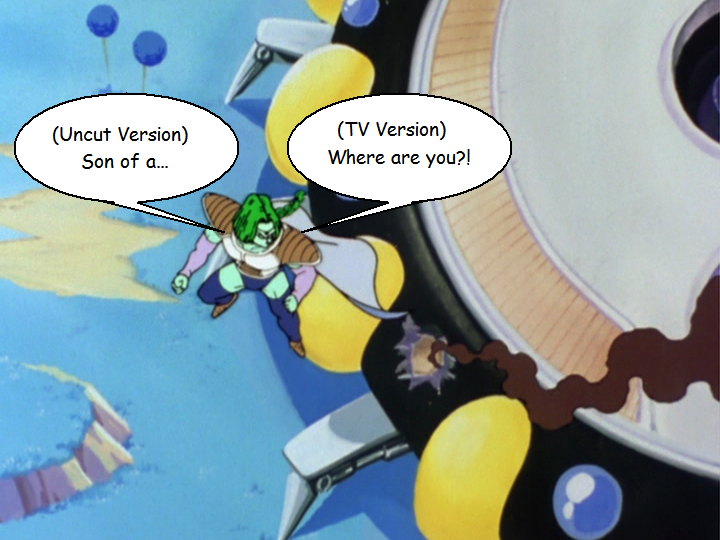 As Vegeta thinks of a plan to get the five Dragon Balls out of the ship, he lets out a…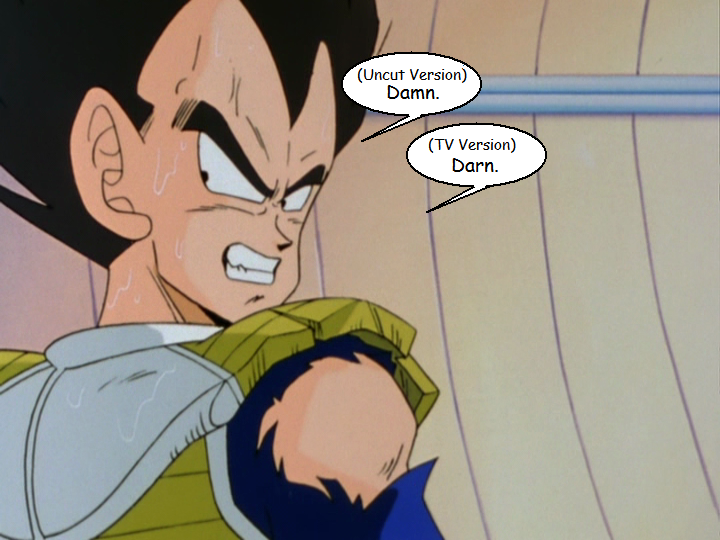 Vegeta decides to create a diversion and yells to Zarbon and Freeza. Zarbon, having heard him, says…
As Vegeta blast a hole in the ship Zarbon just happened to be flying right over it. As Zarbon flies back he yells…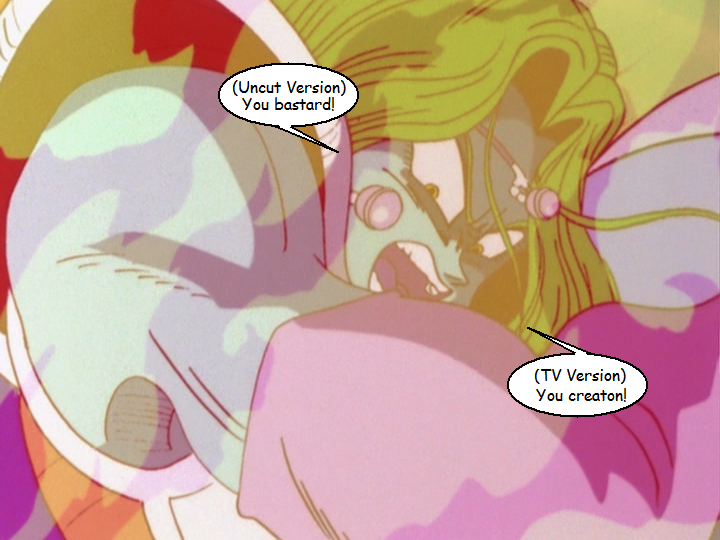 After Vegeta gets away, Freeza has some words with Zarbon… some of those words are edited…
Later, Vegeta collects his thoughts on land. He goes on about how awesome he is and how pissed Freeza must be right now. At some point he says…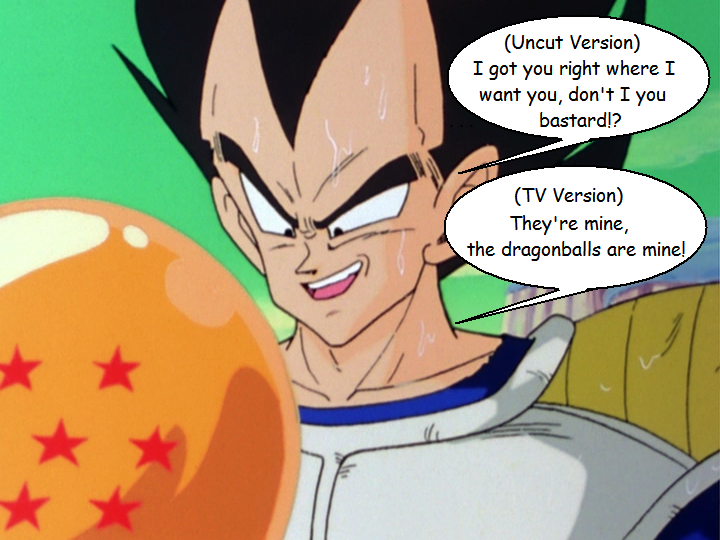 If you were wondering how they were able to fit less words in than the uncut version, it's because at some point the camera is off Vegeta so, there are no word flaps to match after a certain point.
Krillin zooms by with a Dragon Ball and Vegeta gives chase. Krillin lands near Bulma and scares her, she yells…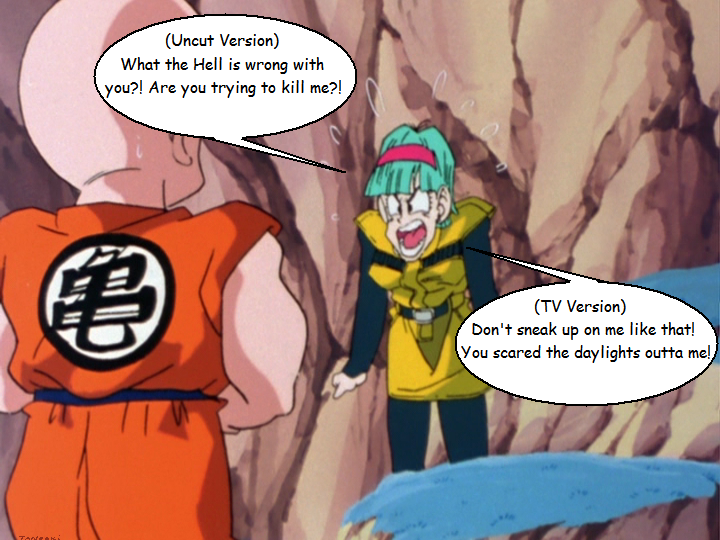 Unknowingly to Vegeta, Zarbon was following him. The two eventually square off, the following were edited from their fight…
A punch to Vegeta's face: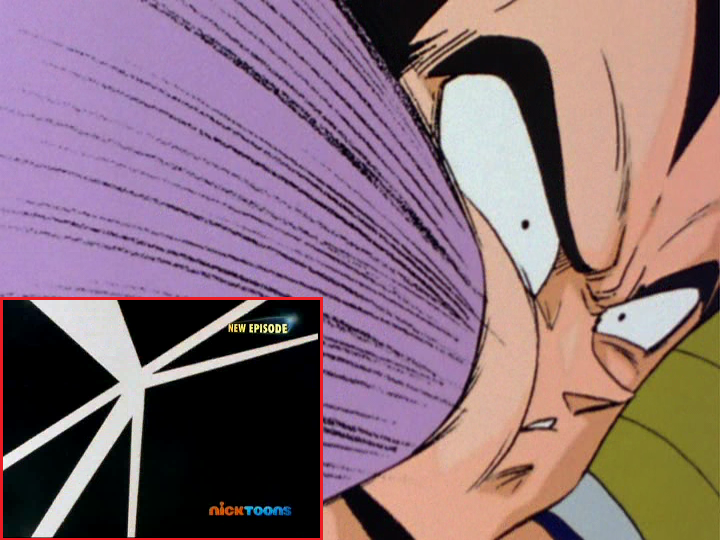 A line from Zarbon after getting dirt thrown in his face: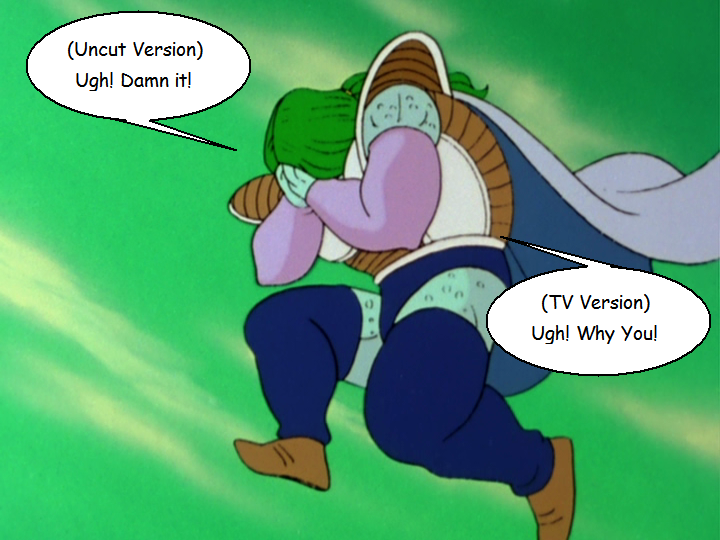 A face bash from Vegeta:
A scene with a barrage of punches was shortened by one second: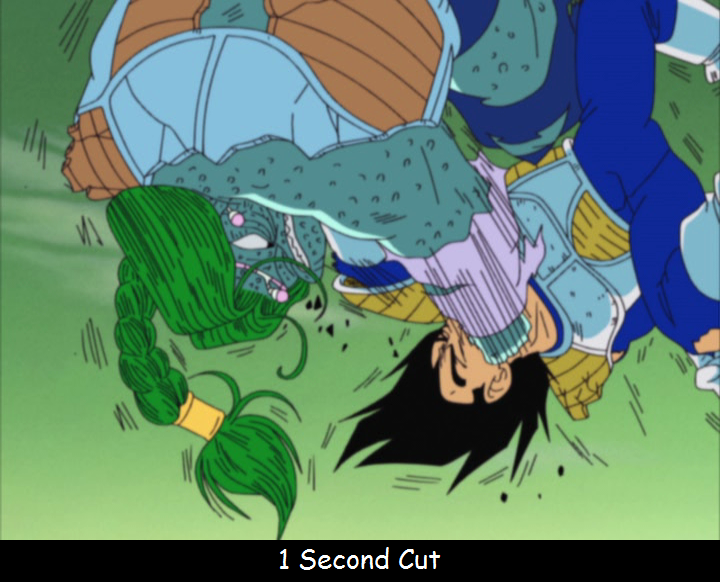 Another one of Zarbon's lines:
A line from Vegeta: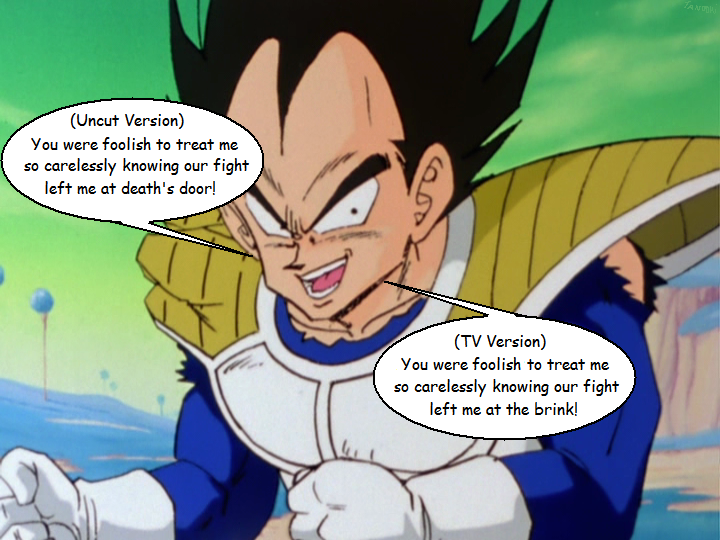 Some blood on Zarbon's face: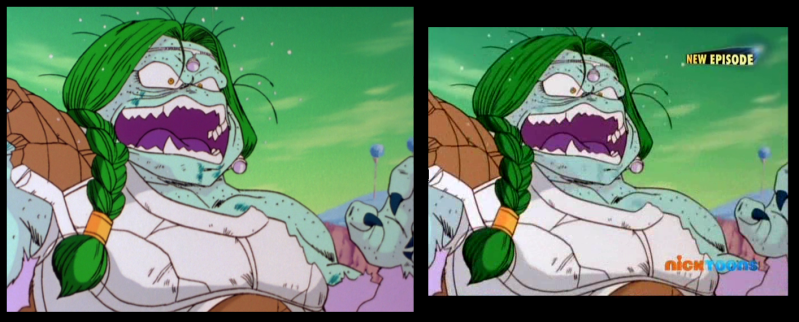 Another barrage of punches, this time the cut was a little bit longer:
Until finally, we get to that famous scene where Vegeta punches a hole in Zarbon. The actual punch was cut in the TV version though…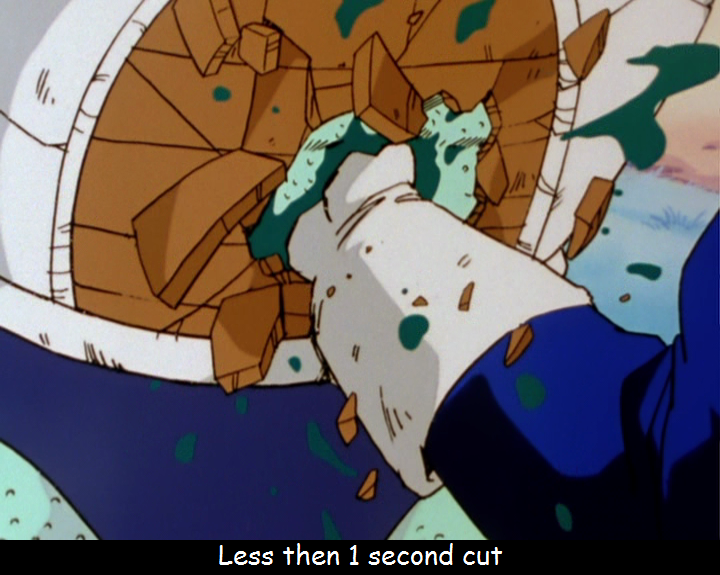 The blood dripping out of the hole is edited, I think they should have just cut this part, it's a little odd just looking at his feet not knowing blood is coming out…

The next shot was Vegeta with his fist inside Zarbon's stomach, this was cut in the TV version…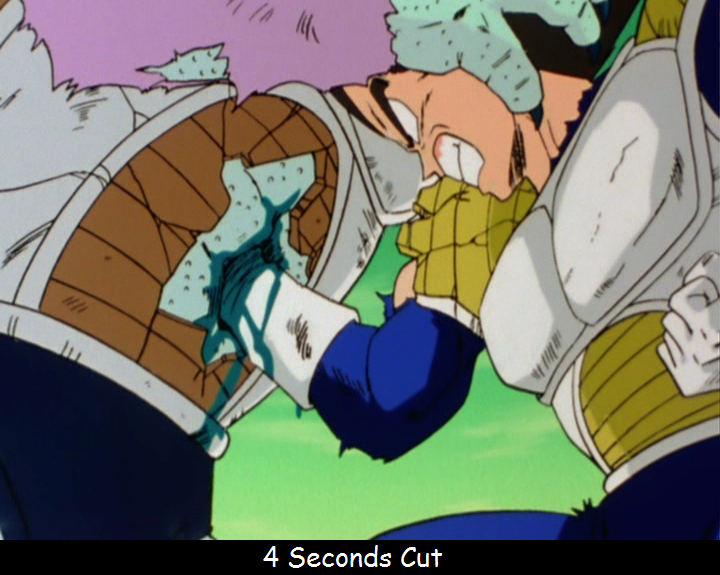 After a few words are exchanged and then Vegeta blast Zarbon. This was shortened and we only see about a second of it. Even though I think shortening it would have been fine, they also, oddly added a flash edit.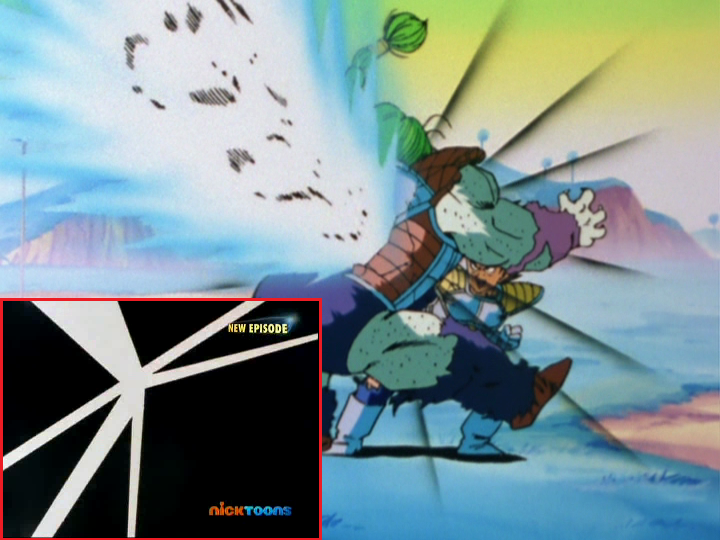 As Zarbon flies back we see a very sinister looking Vegeta, the blood on his hands was edited…

Then without warning or a narration, the episode ends. There is one more edit during the next episode preview. One of Krillin's lines were altered slightly…