During the recap, another uncut line has slipped into the TV version. This seems to happen sometimes with the recaps…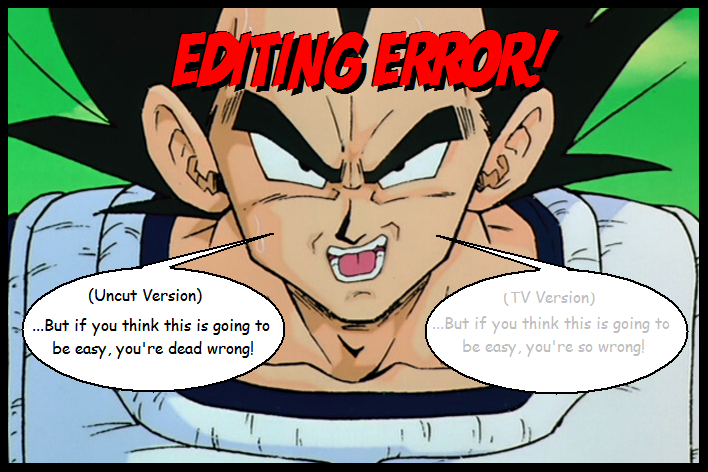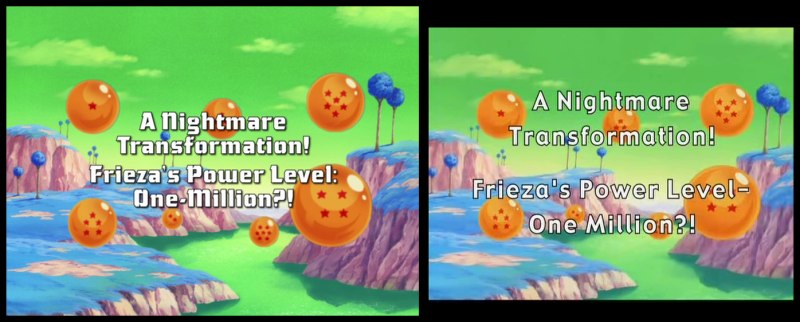 As Piccolo is flying towards the battlefield, he senses a faint energy. Thinking it's Gohan he goes to investigate. It's Nail and his blood is edited for TV…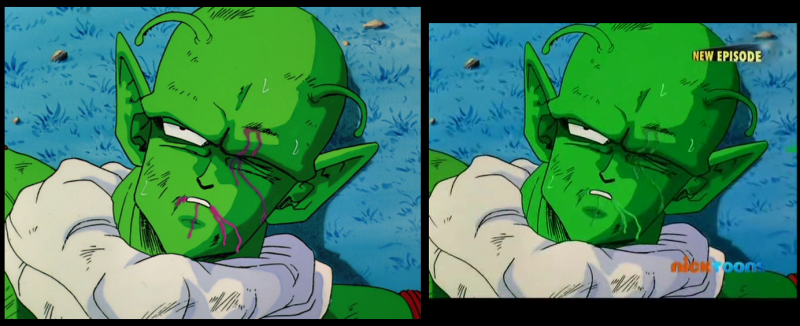 He tells Piccolo that if he wants to even have a chance against Freeza he should fuse with him. Nail goes on to say he's the last Namekian warrior on the planet…
Piccolo eventually fuses with Nail and continues to fly towards the battle field, more powerful then before. The next edit doesn't come until about 10 minutes later…
Meanwhile Vegeta and Freeza are locked in a power struggle. Surprised by Vegeta's power, Freeza says…
Vegeta tells Freeza he knows he can transform. Freeza not really needing too, transforms anyway. While he powers up Freeza's armor shatters and shoots in different directions slicing Vegeta's cheek.
Feeling the power of the transformation, Piccolo says to himself…
Now in his second form, Freeza powers up yet again, blowing everyone away. Piccolo, sensing this powering up as well, yells out…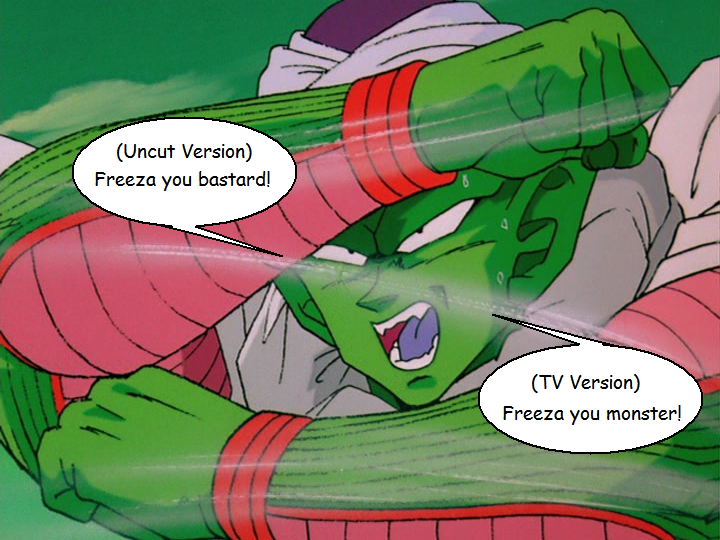 After the power up, it seemed Krillin got grazed by a rock…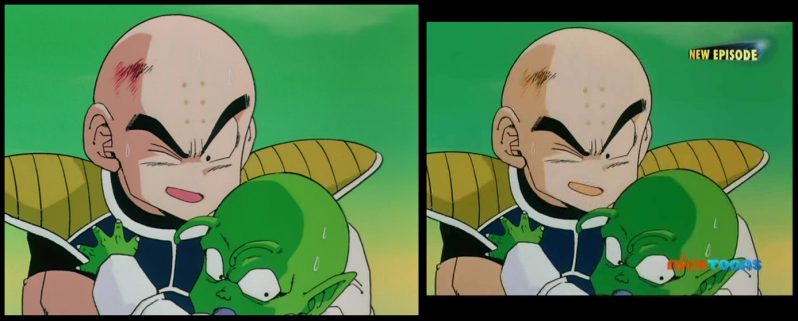 Vegeta knows he's no match for Freeza in this form and thinks to himself…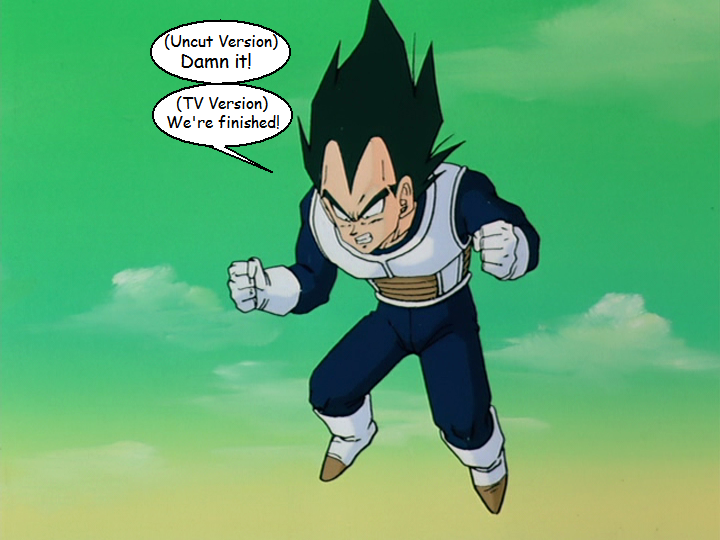 Freeza then looks at everyone and asks…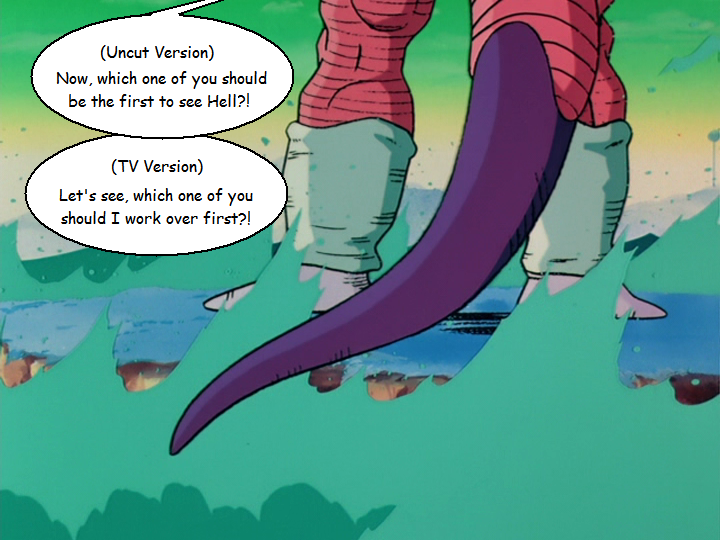 Almost immediately after this, "Only a Chilling Elegy" plays in the TV version. It starts up 12 seconds earlier than in the uncut version. I guess this is because there's about 12 seconds cut from Krillin's being impaled, they needed to start it early to time it with the end of the episode… or something like that. Not totally sure there.
So, Freeza rushes Krillin with his horns, stabbing him. How did they edit around this? Well…
The initial shot of Krillin getting impaled was cut and replaced with a close up shot of his face…
The next shot of Krillin's back side, and Dende falling are edited…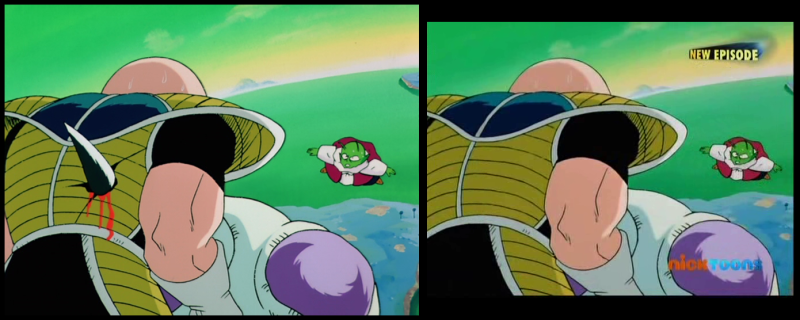 The shot of Krillin stuck on Freeza's horn is omitted…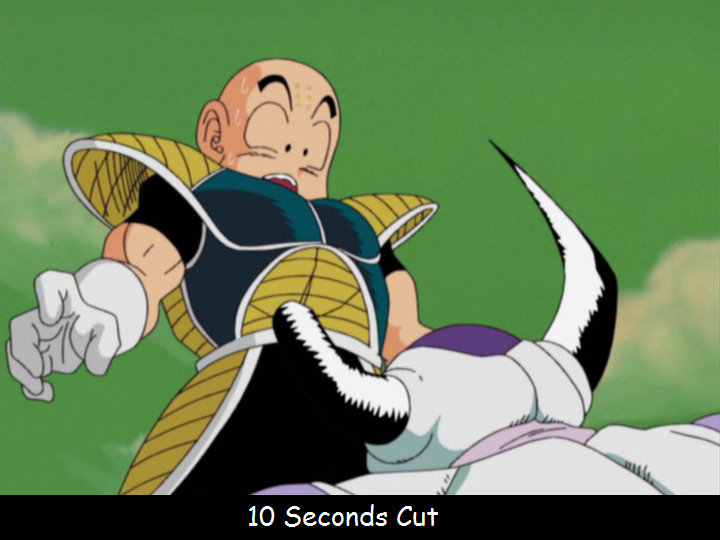 The shot of blood pouring out of Krillin was replaced with a close up shot of Freeza from the next episode…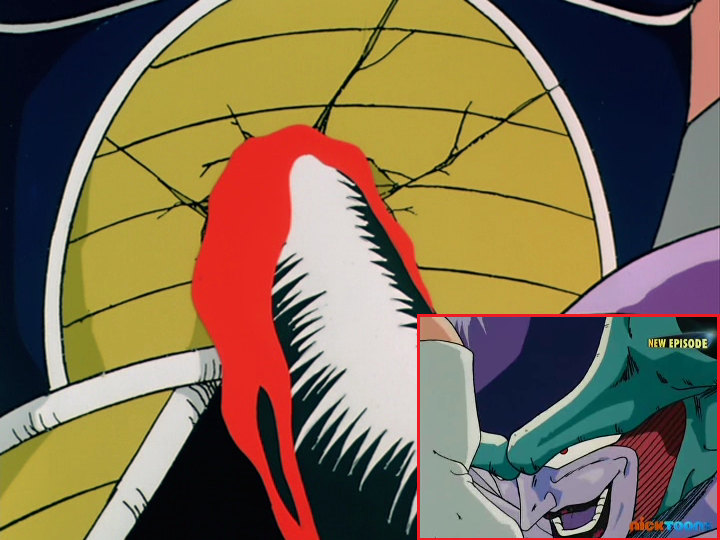 The narrator then chimes in and tells us how horrible the situation has become. Then there's a shot of Krillin coughing up some blood…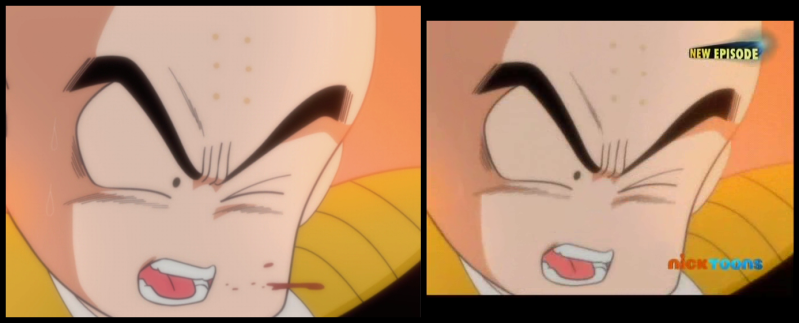 As the narrator continues on there is a splash of Krillin's blood on Freeza's face…
The episode ends soon after this. Then in the next episode preview there is a bit of a dialogue edit with Gohan's voice over…