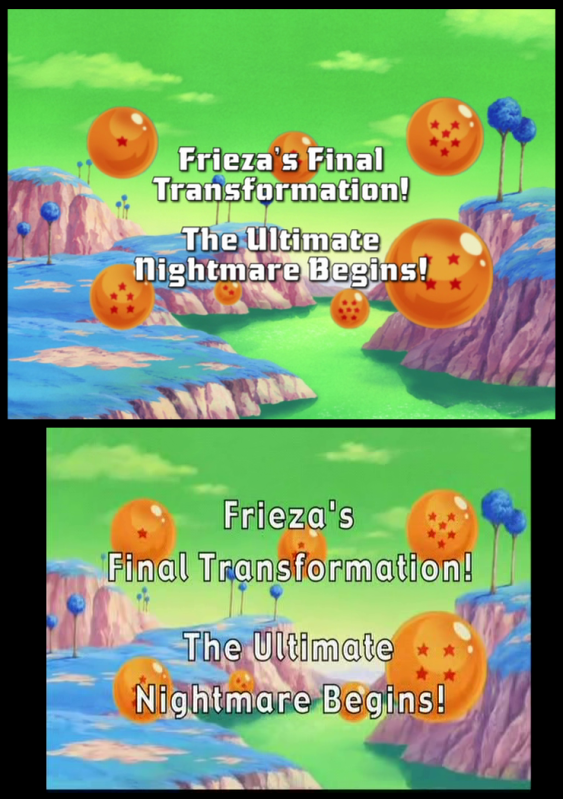 The first 11 seconds of the episode are cut out. It's just a few shots of Piccolo getting hit by those tiny little, yet really powerful beams Freeza is shooting at him…
Enraged, Gohan attacks Freeza. When that backfires and the attack comes hurling towards Gohan, Piccolo jumps in and saves him. When the dust settles, Gohan thanks Piccolo. There are some very minor edits to Piccolo's blood here; it seems like any lines of blood are edited out, this trend continues throughout the rest of the episode.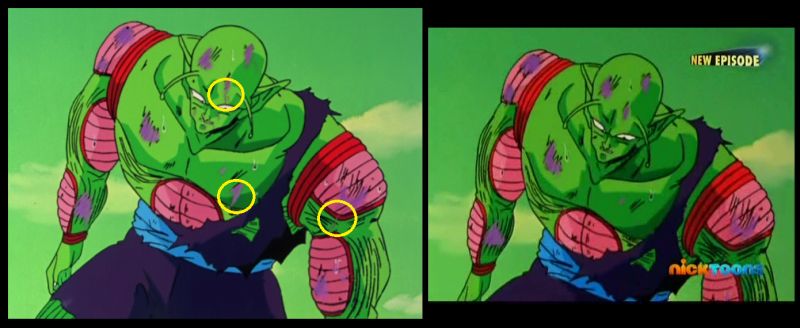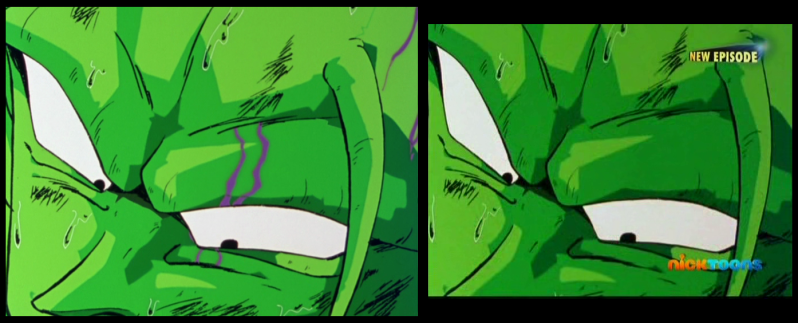 After seeing what Gohan was capable of after his near death\Dende power up, Vegeta get's an idea. Vegeta shouts to Krillin…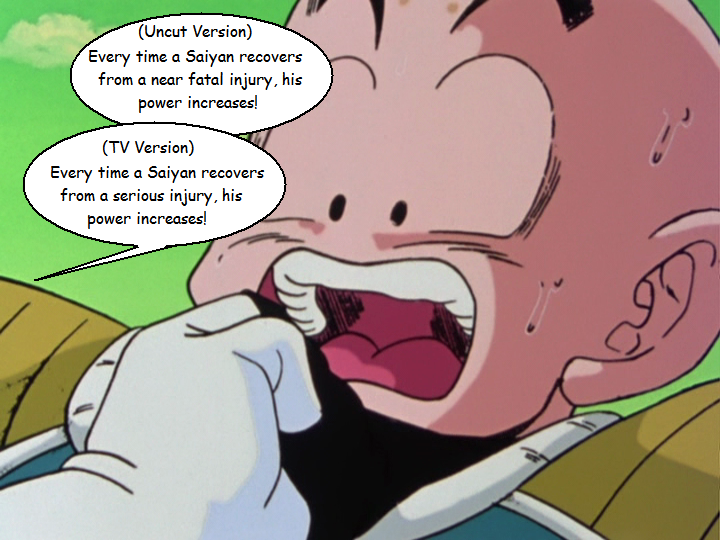 Krillin doesn't feel like he should though…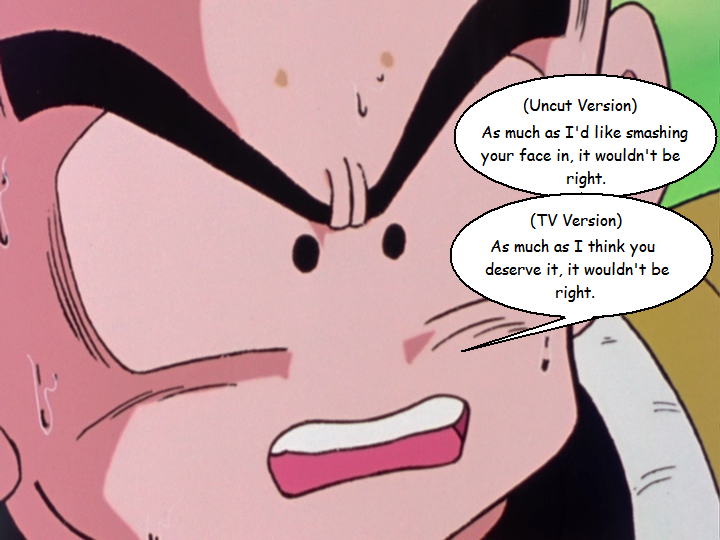 Krillin adds that the group should hold out until Goku fully recover to which Vegeta replies…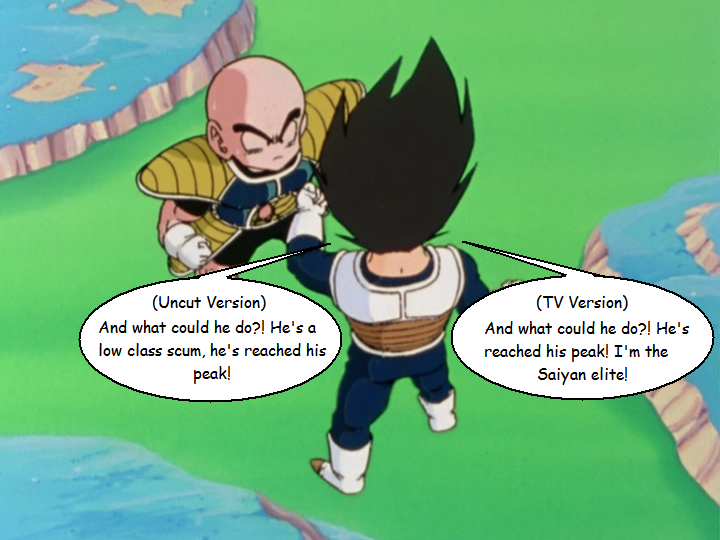 Meanwhile on the ground, Freeza yells to the warriors…
Freeza continues on that this parting gift would be…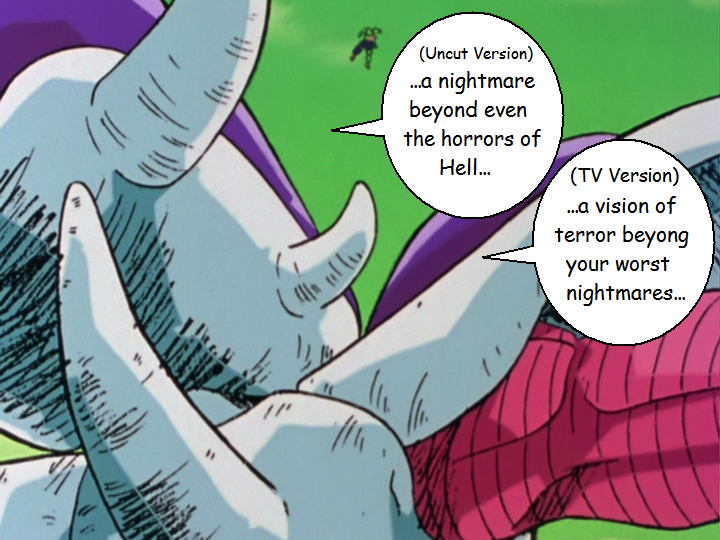 Back in the air, Vegeta demands Krillin blast him. Frustrated, Krillin shoots a weak blast and belts out…
Vegeta yells that Krillin's blast wasn't good enough and readies a punch, at that point Krillin screams and shoots a blast right through Vegeta. In the TV version, the blast only hit's Vegeta and doesn't penetrate through him…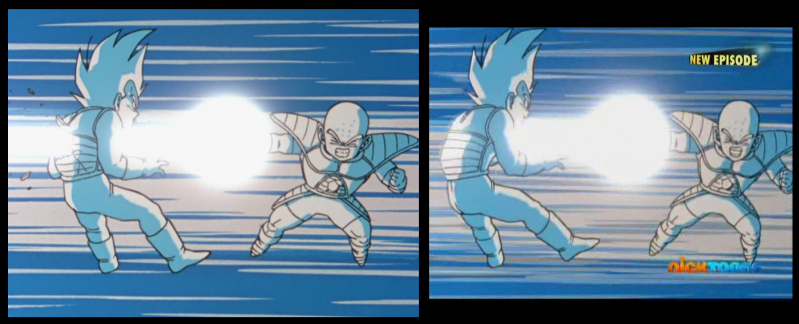 Surprisingly, the shots of Vegeta's bloody hole isn't edited…
Freeza starts to transform, so the group flies to safety. Like I said before, the trend of editing just the lines of blood on Piccolo's body are edited out while the blotches remain. Well, for the most part at least…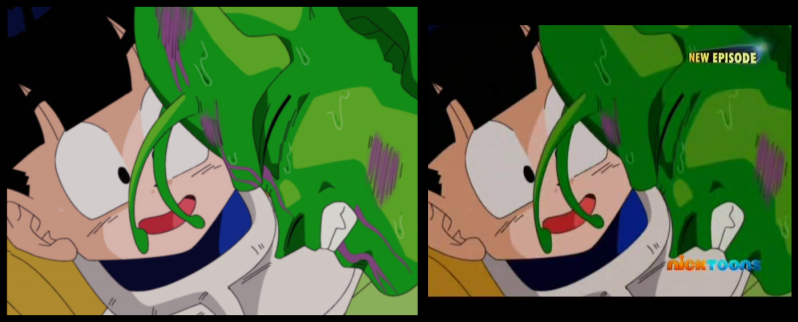 Meanwhile, Vegeta corners Dende to try and get him to heal him. During this scene there are some shots of Vegeta that have been edited for blood…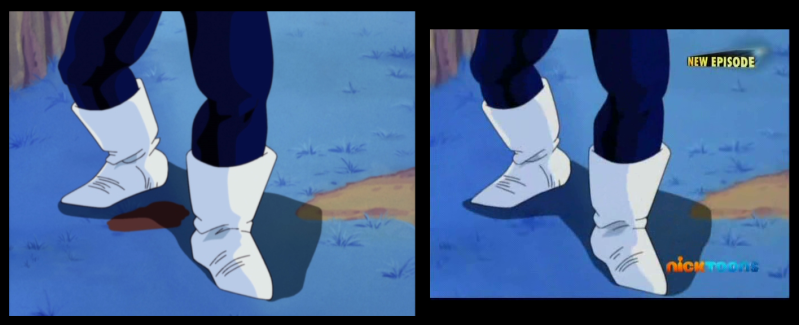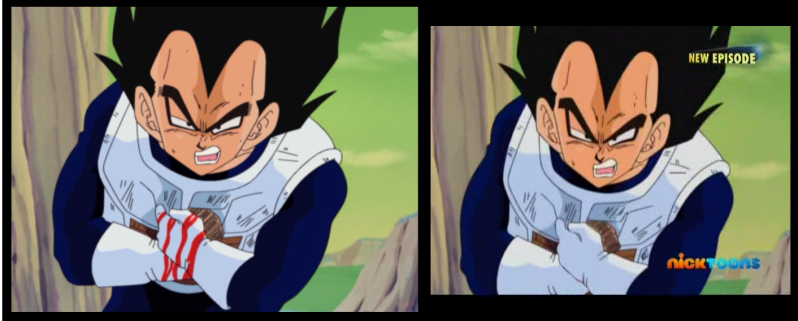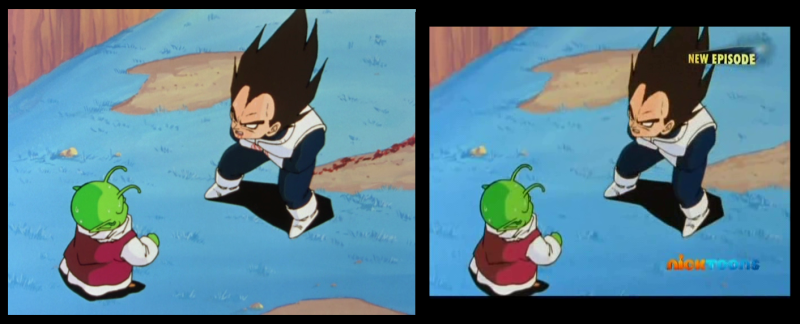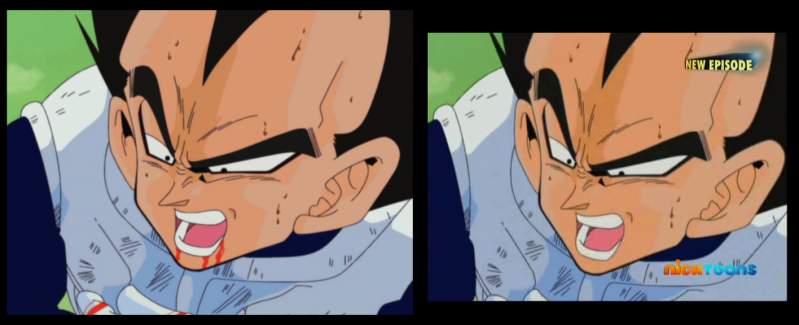 Dende says he can't heal him…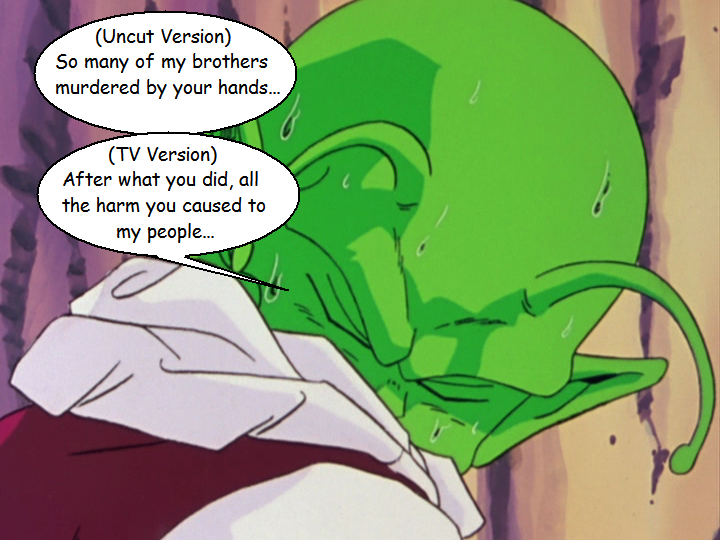 Vegeta replies…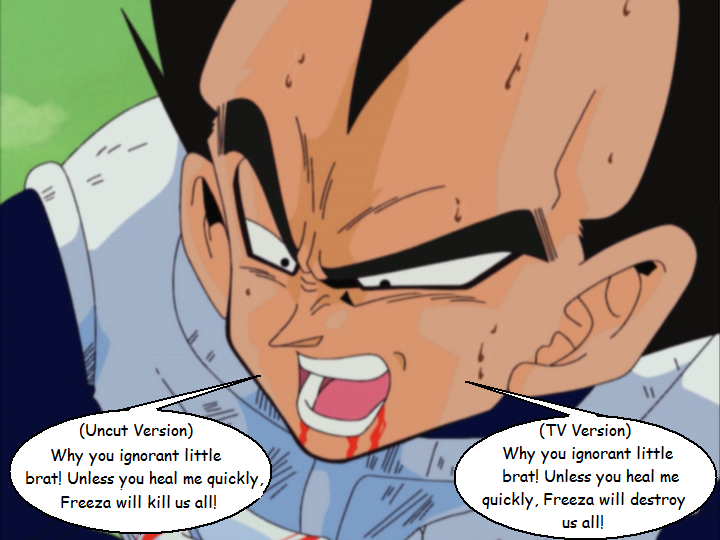 Dende flies off and Vegeta yells to him…
Elsewhere, Krillin explains to Gohan…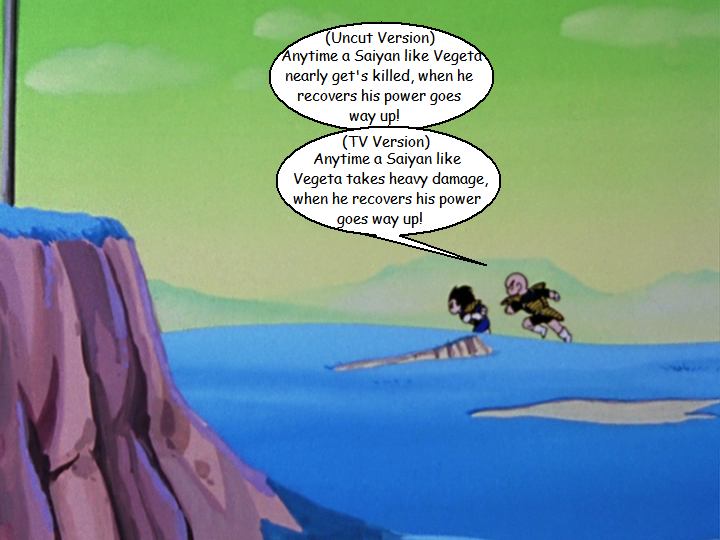 Krillin then adds…
Dende makes his way to Piccolo and heals him again. The lines of blood on Piccolo's body are edited out…
Krillin asks Dende why he hasn't healed Vegeta yet, Dende replies…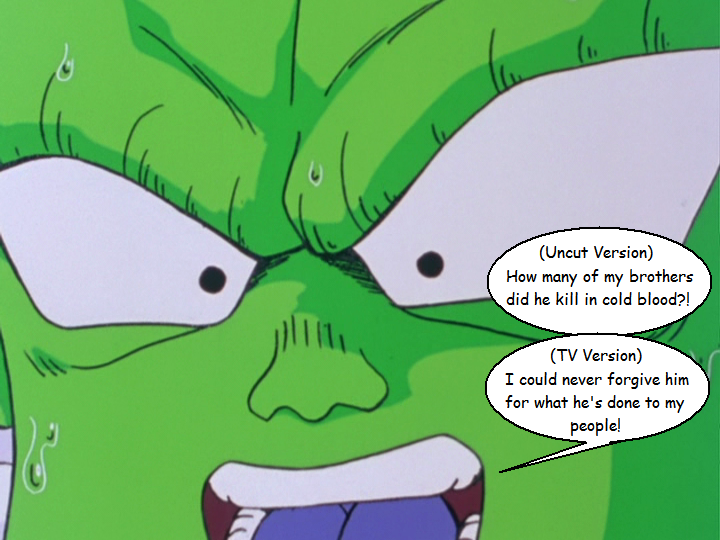 Piccolo tells Dende he can take out Vegeta when the time comes, be he can't beat Freeza.
As Freeza finishes transforming, Krillin yells out…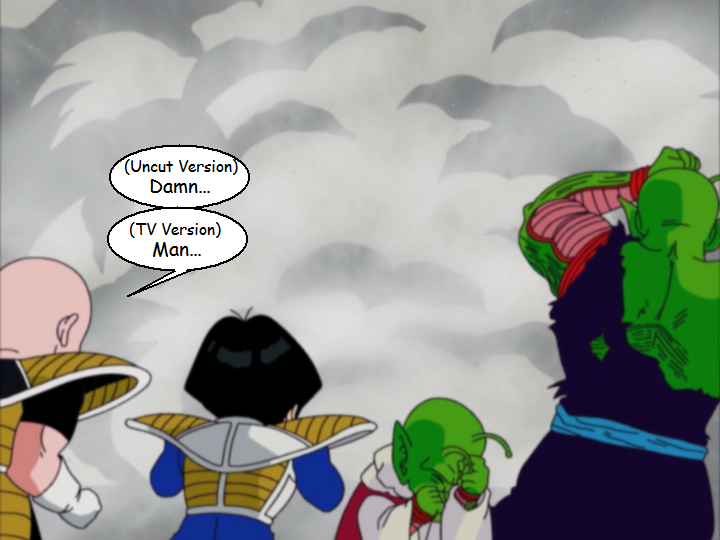 Dende eventually places his feelings aside, makes his way back to where Vegeta was laying and heals him. To thank him, Vegeta kicks him and says…
Goku, feeling Freeza's new power thinks to himself…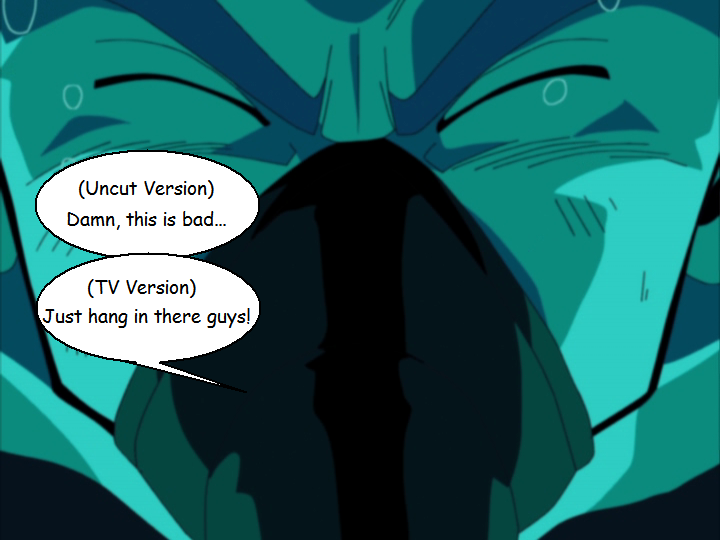 Freeza immediately kills Dende. Shocked by his speed, Piccolo thinks to himself…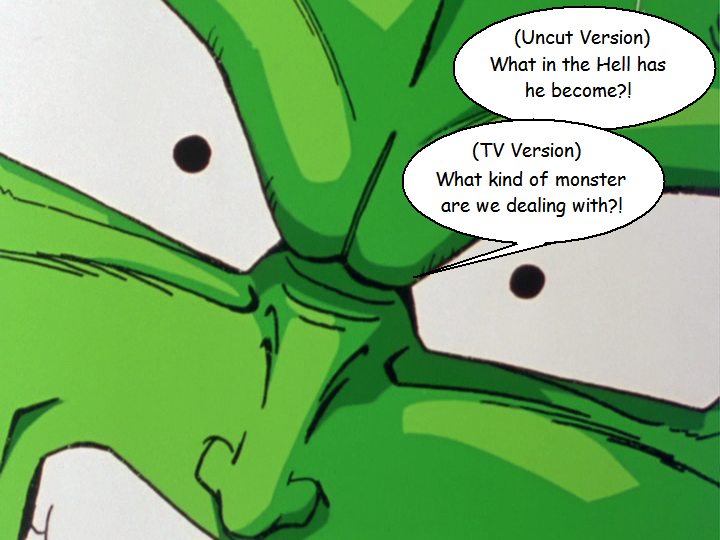 Meanwhile, Goku gets frustrated that he doesn't know exactly what is going on out there…
Frustrated by the situation Piccolo belts out…
Freeza appears behind Gohan, Piccolo and Krillin and says to them…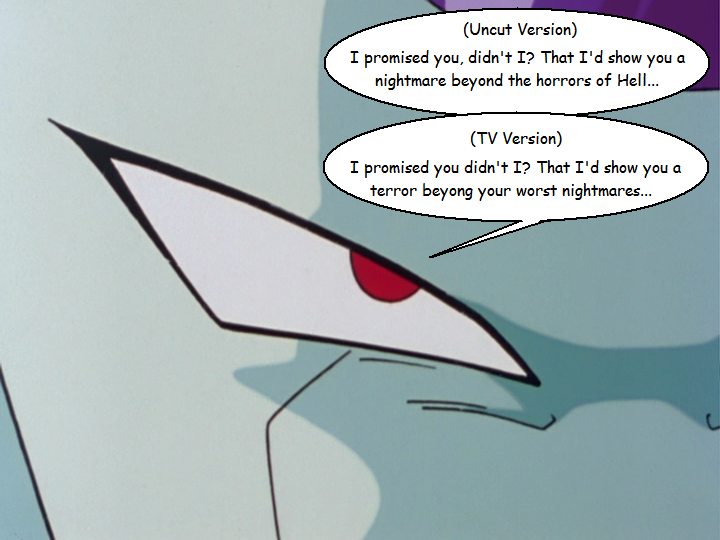 Gohan rushes to attack Freeza. Before Krillin joins in the fight, he yells…
The attack on Freeza begins. The episode ends soon after Freeza shoots an attack heading straight towards Gohan!