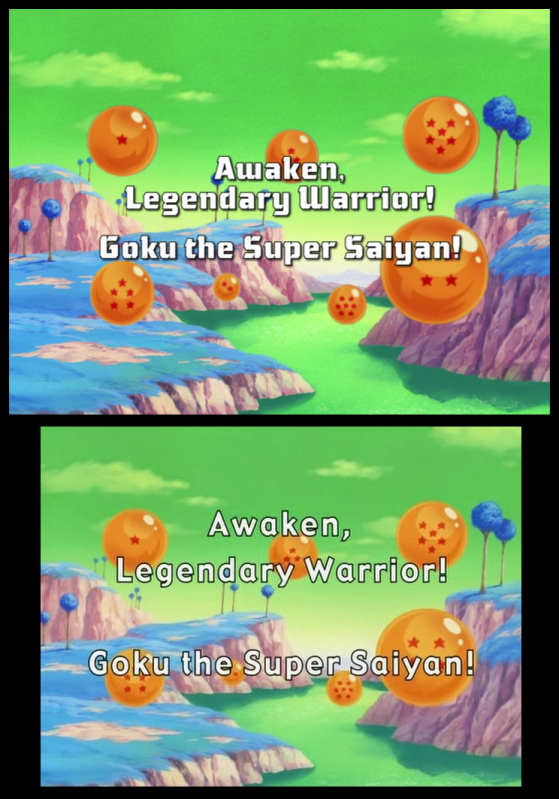 Gohan and Krillin blast Freeza just as the episode starts, saving Piccolo. Enraged by this and the whole situation, Freeza clenches his hand so hard he bleeds…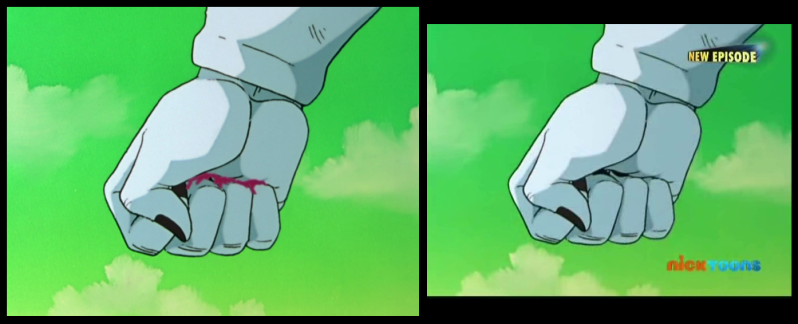 I should note there aren't any blood edits until almost the end of the episode. Any scratches or scuffs you see on Goku or Freeza look the same in both versions…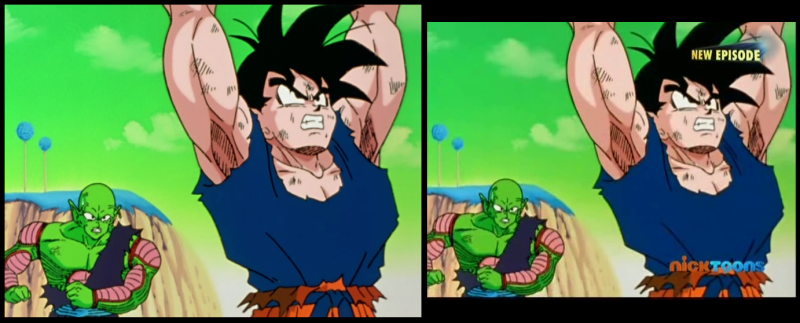 Goku finally throws the Spirit Bomb and hits Freeza dead on! The blast causes the surrounding area to flood and the warriors loose sight of each other. After Gohan, Krillin, Piccolo and Goku find each other they all gather on a near by rock and talk about going home. But just then, Freeza appears and without wasting time, shoots a blast at Goku. Piccolo jumps in front of it and takes a direct hit.
The shot of the beam going through Piccolo is cut out…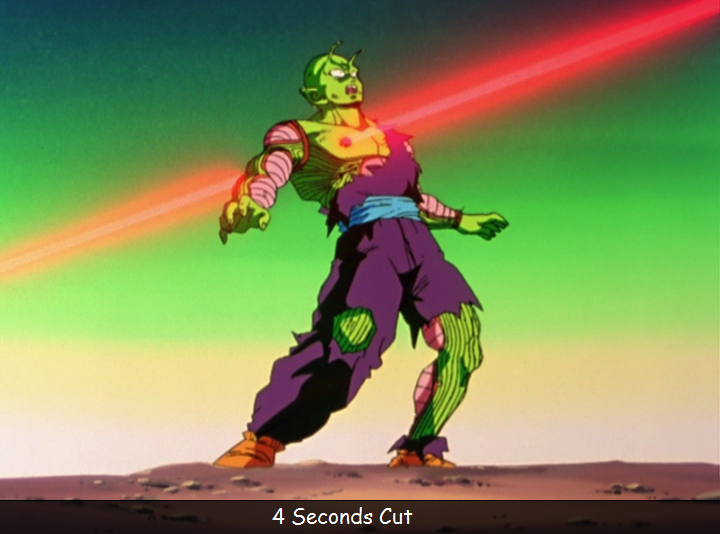 Next we see a reaction shot from Goku, Gohan and Krillin then there's another shot of Piccolo with the beam going through him. The TV version picked this shot to edit and use. The shot is shortened less than one seconds and starts right as the beam is fading away. It's also edited so that the beam isn't going through Piccolo…
Piccolo falls to the floor and blood comes from his mouth. Odd that it's red and not purple…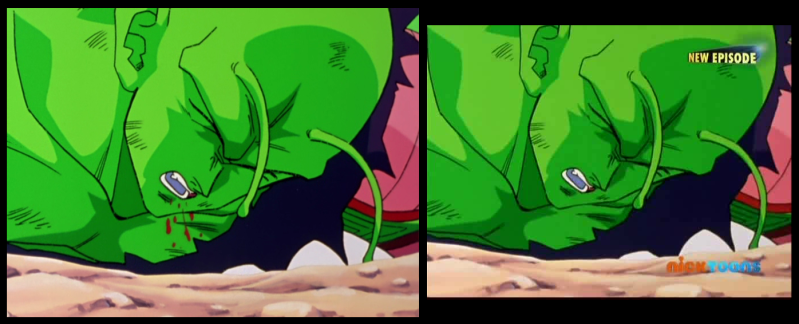 Meanwhile on King Kai's planet. He tells the others of the Freeza returning and what happened to Piccolo. The strange thing is, I feel like the TV version should have been used in the uncut version instead.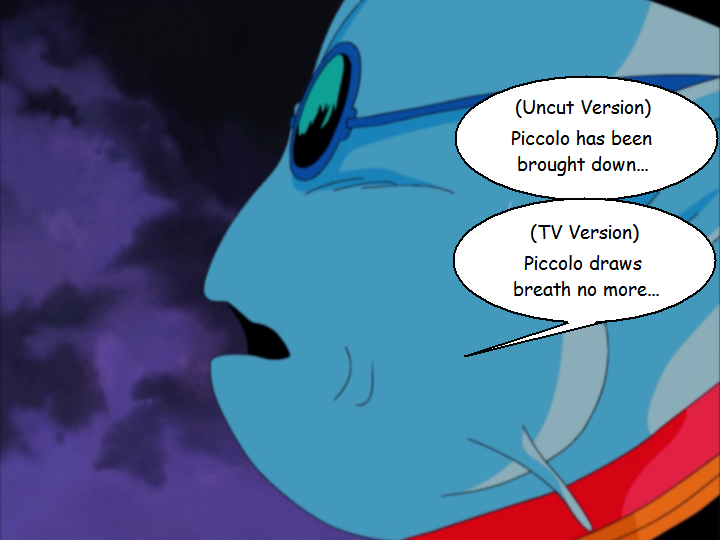 Back on Namek, Freeza now picks Krillin to be his next victim. He seems to control Krillin and he fly's up into the air and explodes. In the TV version the cut to the shot starts as soon as Krillin's body expands…
Also I should mention during the scene where Freeza shoots Goku, Freeza has a small blood edit on his mouth. The blood edits continue when Freeza kills Krillin. They're so slight though it's almost un noticeable…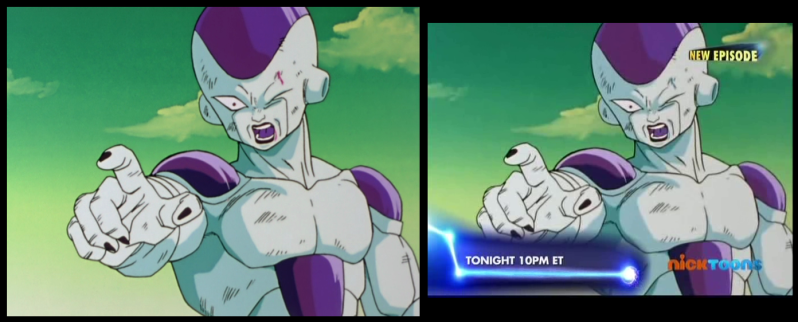 At this point Goku looses it, he becomes blind with rage and says…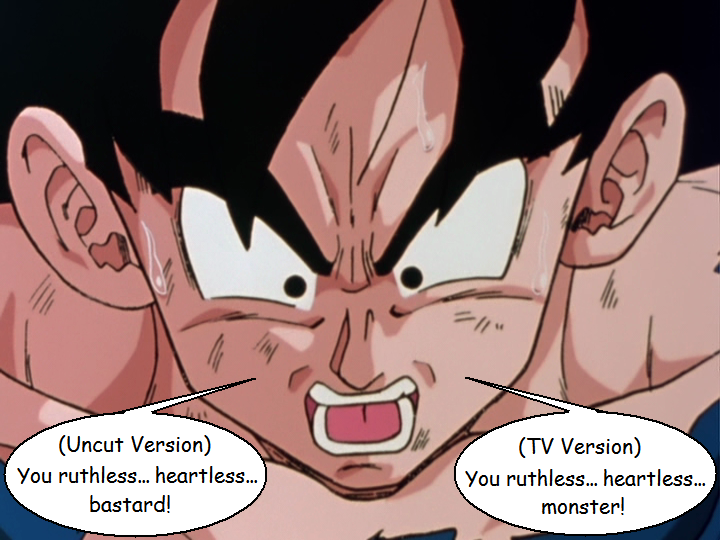 He continues on…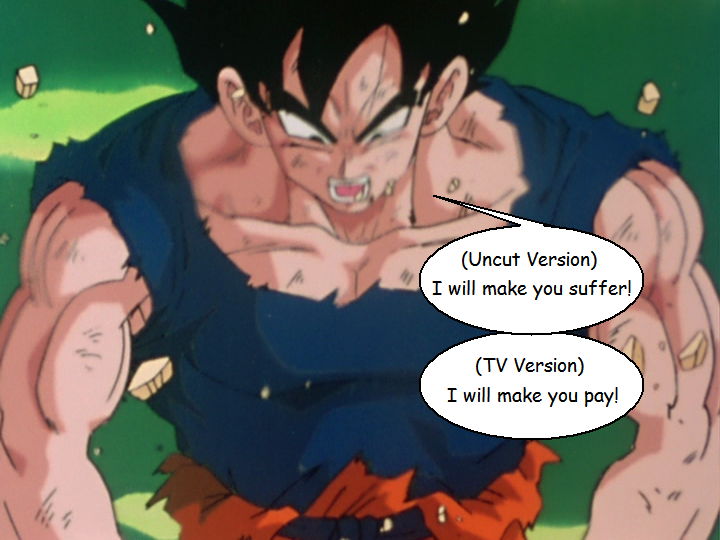 Goku's rage explodes! Goku turns into a Super Saiyan! For some odd reason Goku now has blood on some parts of his body as the camera pans up. Now, I think there's a blood edit here, but I really can't tell. Did they forget to edit the blood on Goku in this shot?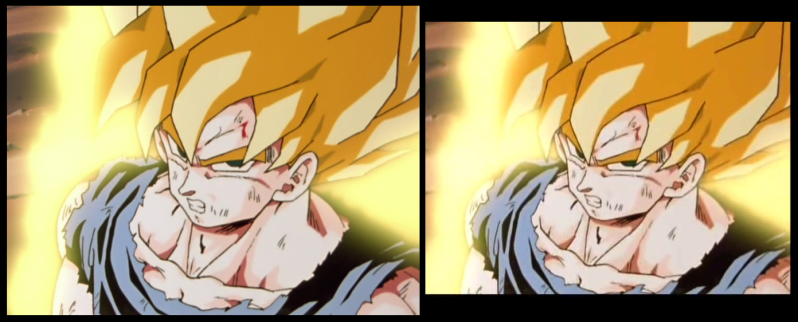 The episode comes to a close a few moments later.
This doesn't usually happen but hey, it does sometimes. We have a dialogue edit in the next episode preview…