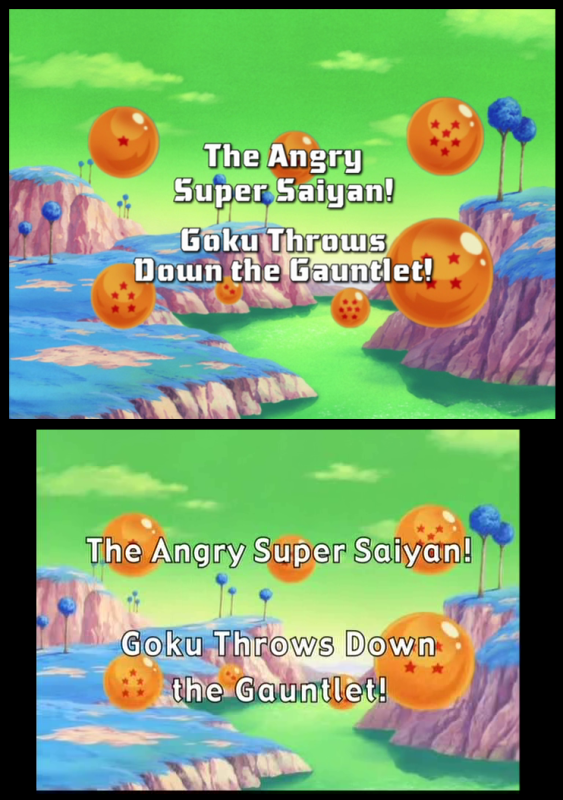 Soon after the episode begins, Goku yells to Gohan…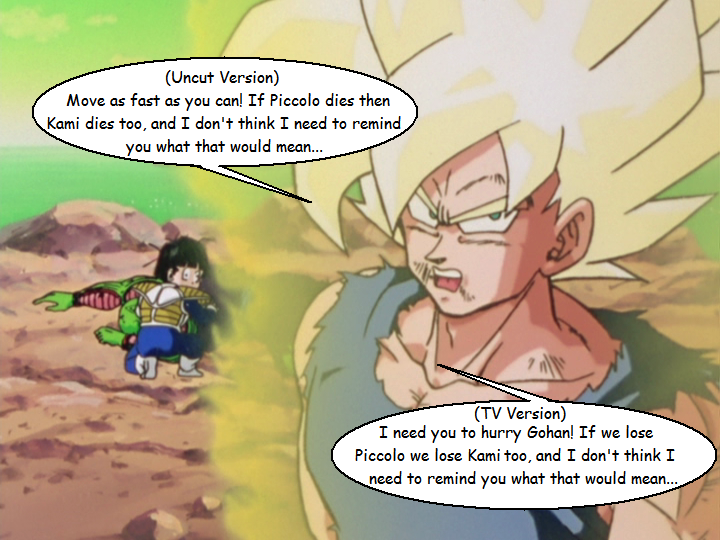 As Gohan floats away with Piccolo, Freeza points his finger towards Gohan and is about to fire when Goku appears in front of him and grabs his hand. He goes on to say…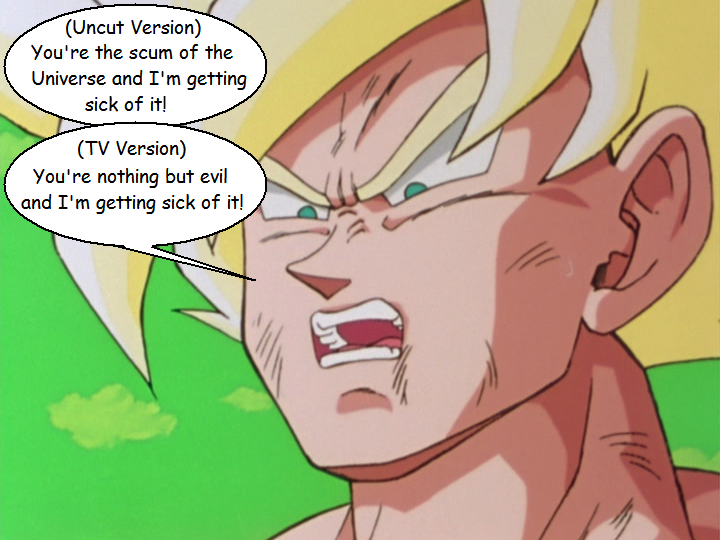 Goku continues on…
After a few moments of a dramatic stare down and show of power, Goku rushes Freeza and punches him right in the face, this was edited with a flash…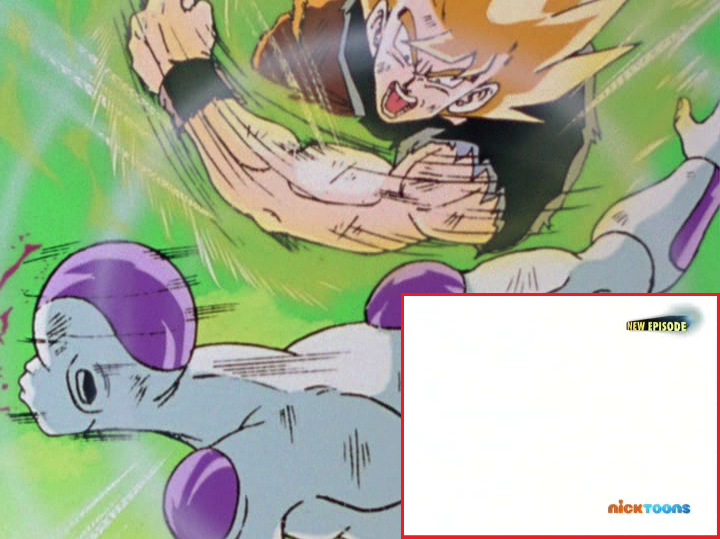 Goku then grabs Freeza and knees his spine before tossing him into the ground.
After Freeza gathers himself and fly's up to where Goku is floating, he says to Goku…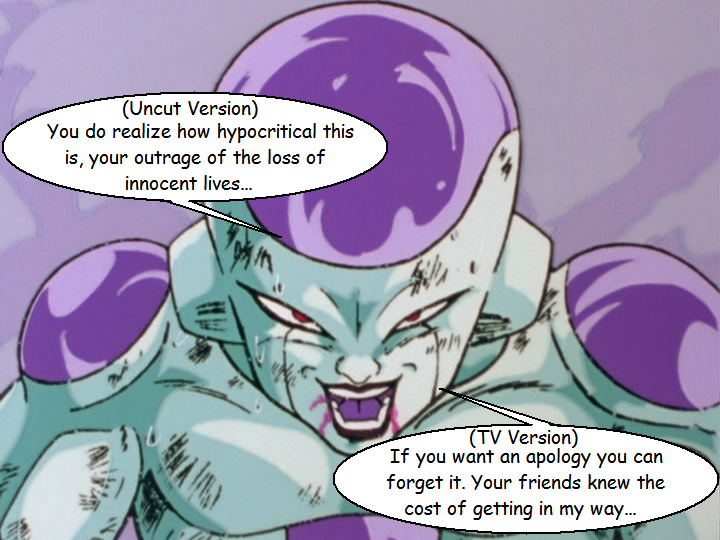 I should also mention it's around this point in the episode where the blood edits start. After Freeza comes out from the ground, from here on until much later in the episode, there's a blood edit in almost every shot of Freeza. Goku has only one or two slight blood edits this entire episode.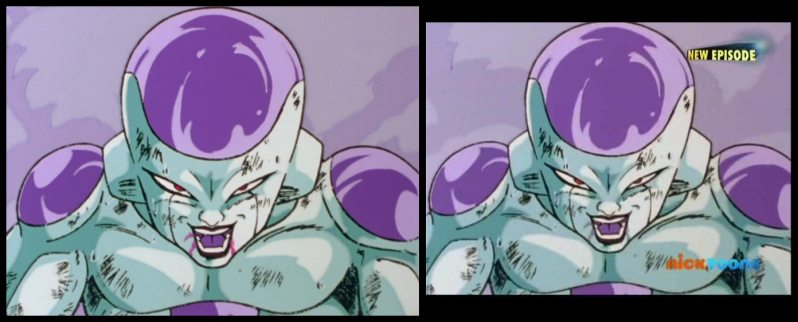 After Freeza throws a fruitless barrage of attacks, Goku rushes Freeza yet again. This time elbowing him in the face. This was edited with a flash…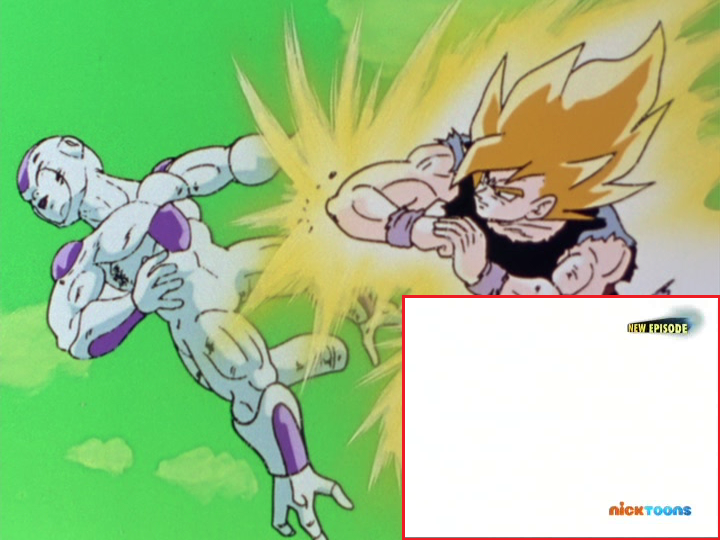 Goku then follows the attack with a punch to the chin…
Freeza then tries once again to hit Goku by again, shooting a barrage of attacks. I'm seeing a pattern here. When THOSE have no effect on Goku, Freeza yells…
Shocked that Goku is dodging everything Freeza's throwing at him, he asks what is he, Goku answers…
Meanwhile, Gohan hurry's back to Goku's space ship and thinks to himself…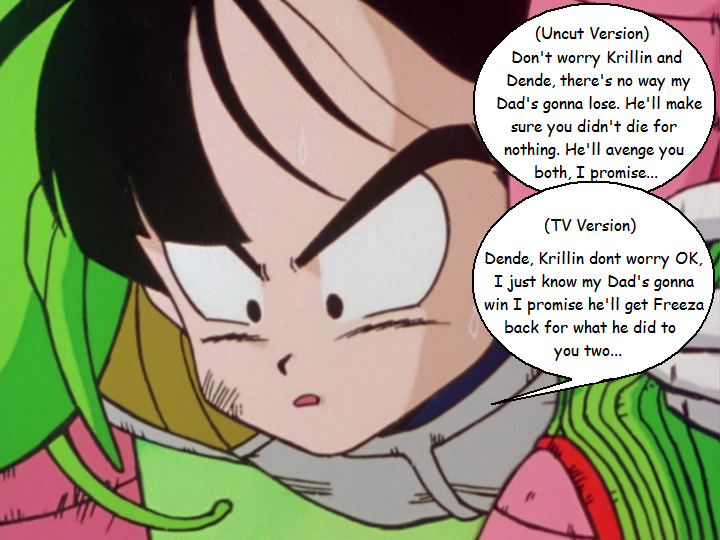 After this point Freeza's blood edits are gone for most of the rest of the episode.
Goku readies a Kamehame-Ha and Freeza readies his own attack. They power up and the standoff begins. At this point Freeza tells Goku…
Freeza continues on…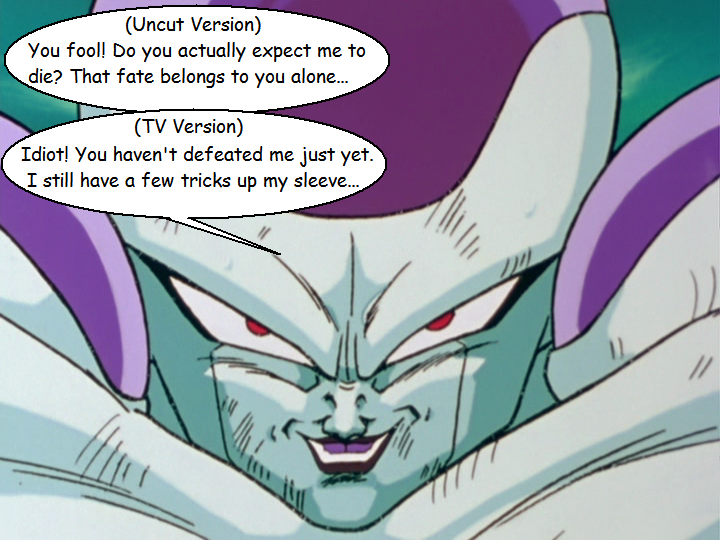 After Freeza throws his attack into planet Namek, he yells "Die!!" while in the TV version he just screams.
Right after that, the episode ends.