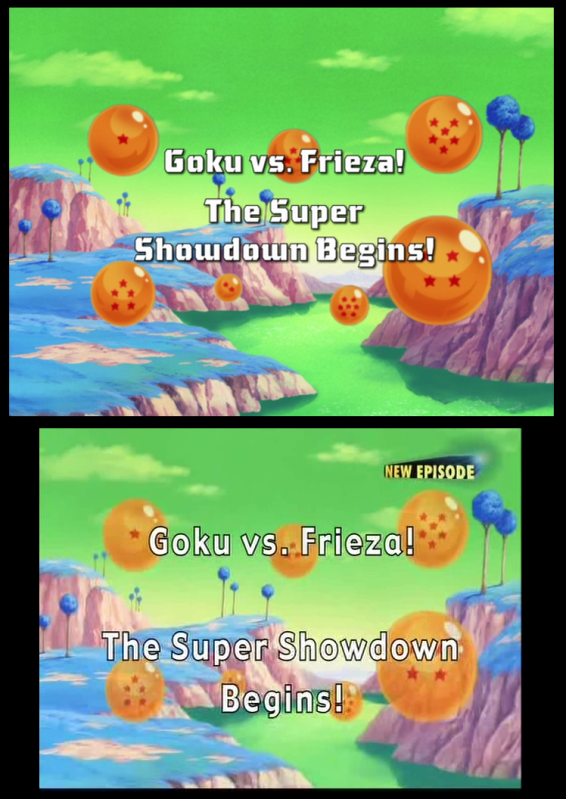 As the episode starts, Goku and Freeza start their battle. A little while later we have our first edit, a dialogue edit from a scene showing what Bulma was up too. What does she mean "again"?!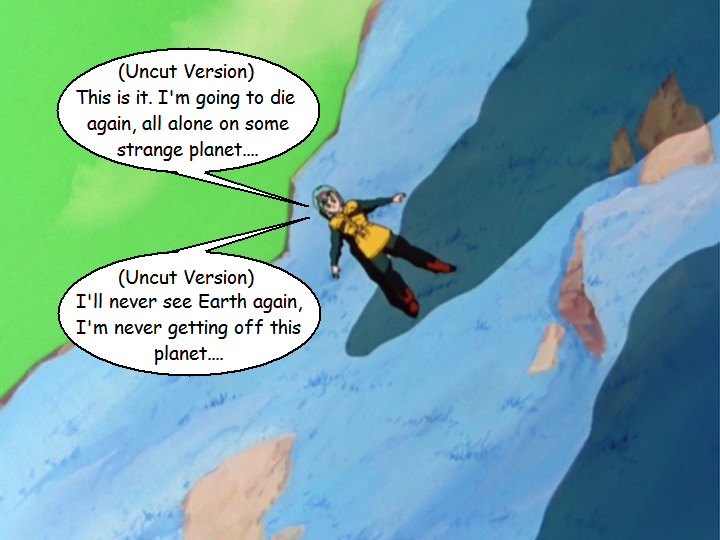 A little bit later, she finds herself surrounded by frogs and yells out…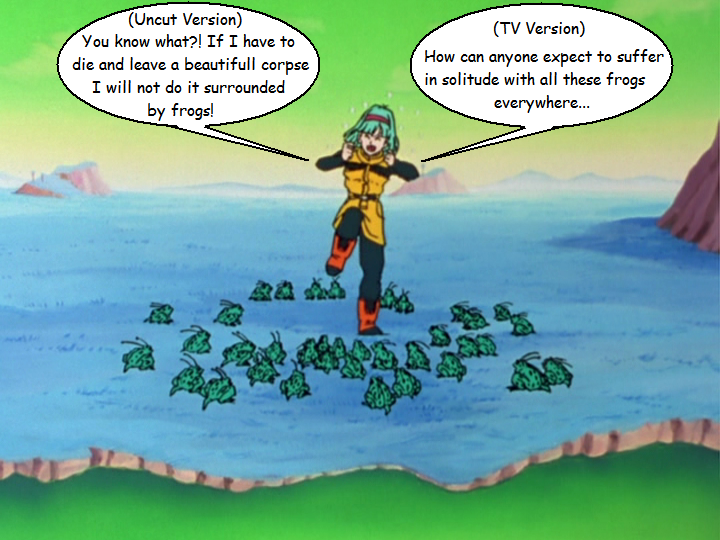 Back on the battlefield, Freeza admits Goku is actually pretty good, he then says…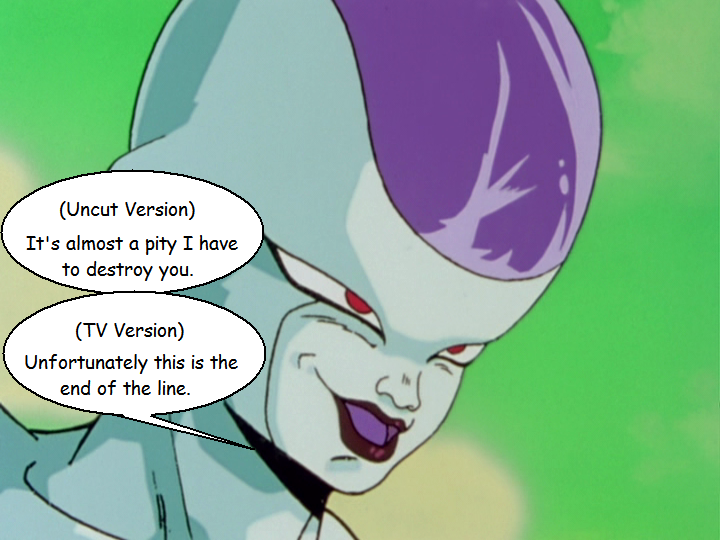 A few moments later, Freeza knocks Goku into the water. Freeza hovers above the water and yells…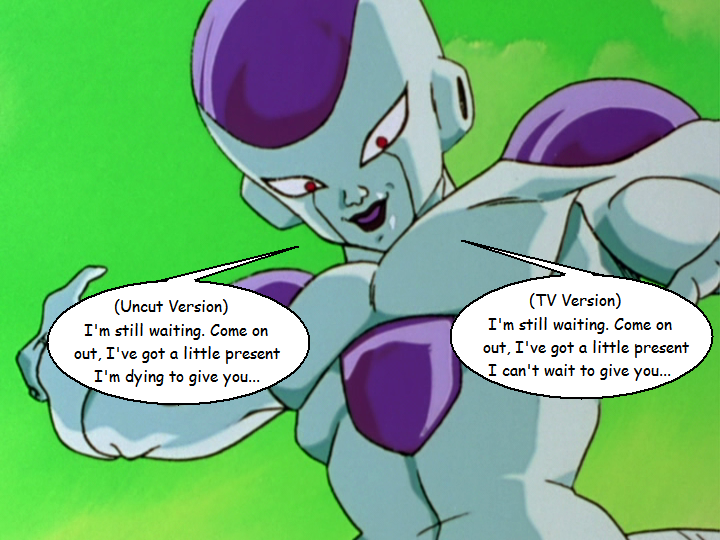 Meanwhile, in the ocean Goku thinks…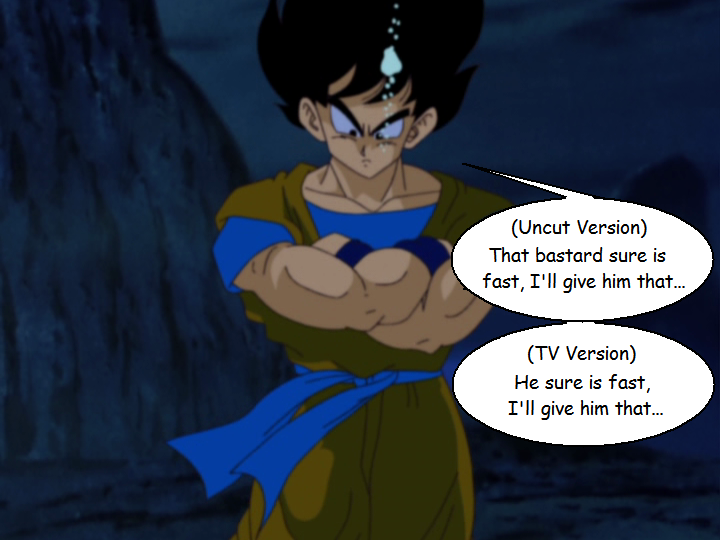 Freeza yells again to Goku…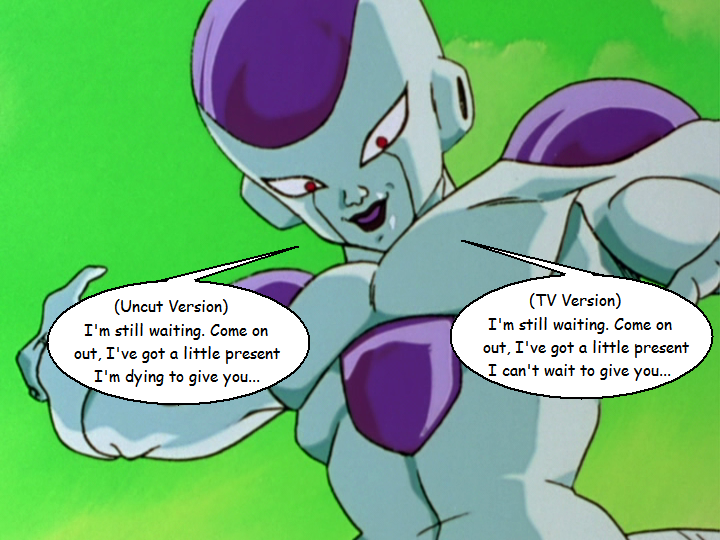 Goku throws two energy balls out of the water distracting Freeza. Goku then slams Freeza in his face from above. In the TV version, the attack plays out fine except that during the initial connection there is a white flash, and a few flashes even after that. But you can see the attack in the TV version….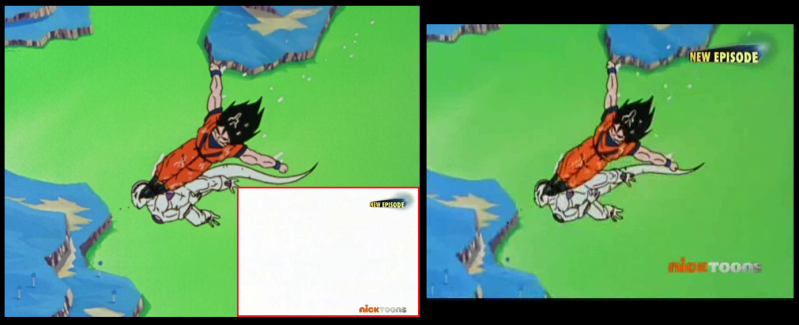 How does Freeza retaliate with that attack? By throwing a mountain at Goku of course! Goku cuts right through it, playing right into Freeza's trap. Freeza blast Goku with a strange attack, Goku yells out…
Freeza bounces Goku around in a disabling ball for a while, and then tells him…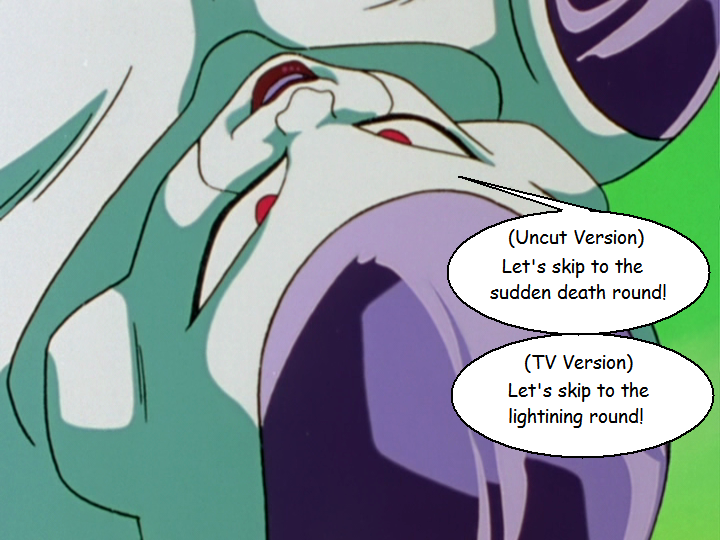 After the ball explodes into the ground. Goku's friends realize Freeza's just playing with Goku. Krillin yells out…
Goku seems to be OK after that last attack. Goku and Freeza stand facing each other, the narrator sums up the events and the episode ends soon after.