As the episode begins, Freeza says he won't use his hands. You would think Goku has the upper hand in the fight now, but no. Freeza uses his tail to smack Goku around. The slaps are cut out of the TV version except the last one, the most powerful one that makes Goku go flying…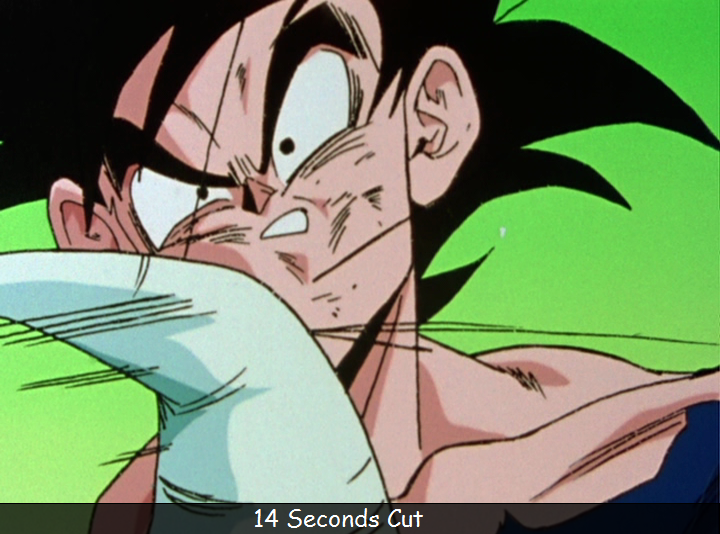 A little while later, Goku and Freeza are locked in battle. Freeza once again uses his tail, this time to choke Goku. This scene was edited out of the TV version…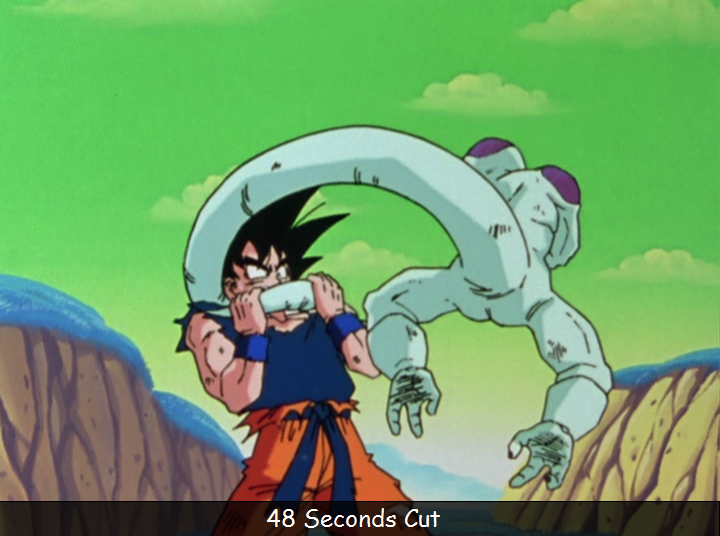 Goku breaks free of the tail choke and kicks Freeza in the face. After that kick is where the TV version continues from to make it look like one big barrage of attacks that started before the cut. One of those shots in the barrage though is cut out of the TV version, this kick…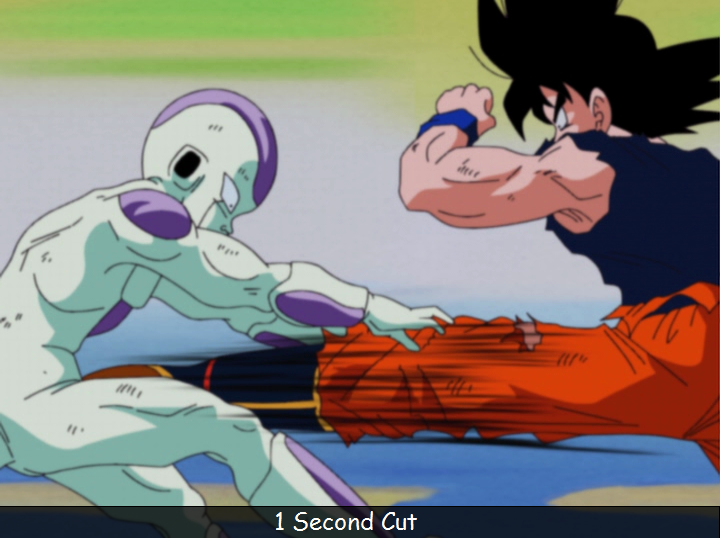 At this point, Goku is starting to show some bloody wounds. The blood is gone in the next scene though. So just this shot was edited in the TV version…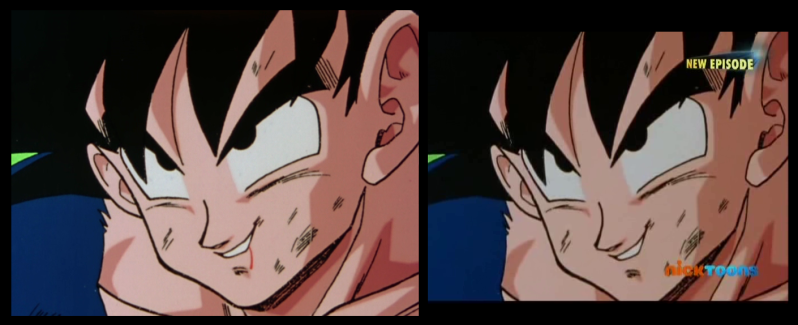 Meanwhile, Bulma finds Frog-Ginyu and befriends him unknown to her that he's actually really a super strong evil alien. Ginyu eventually does his Change technique and takes on the form of Bulma. At one point Ginyu-Bulma scratches his own boob, this was cut out of the TV version.
Meanwhile at the battlefield, Freeza now has some small blood wounds that are edited in most of the shots of Freeza for the rest of the episode…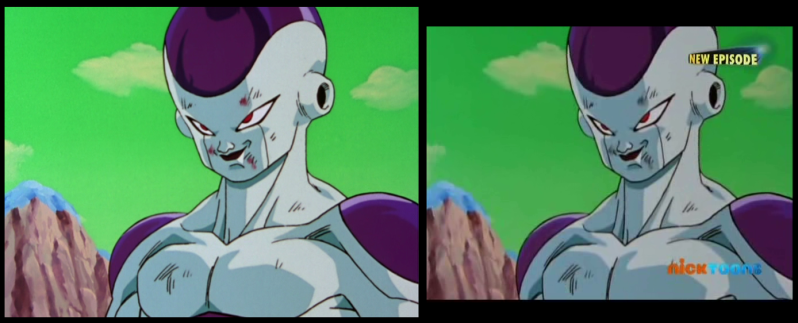 Freeza asks Goku if he'd be interested in taking Captain Ginyu's place. When Goku rejects the offer, Freeza says…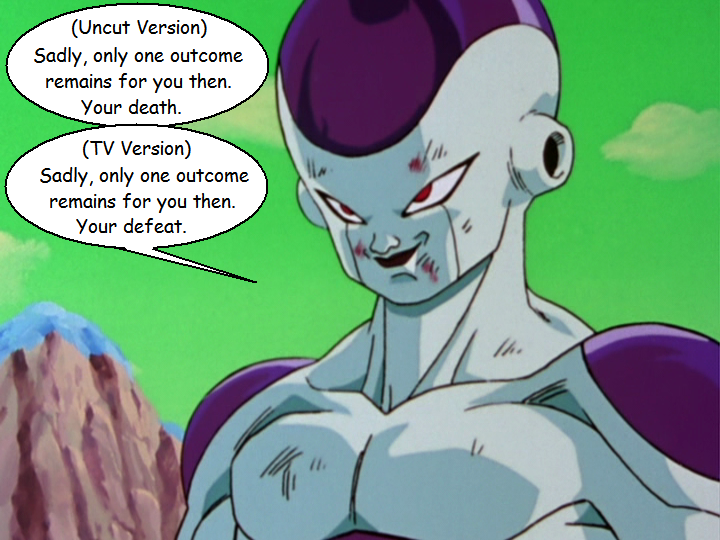 At this point in the episode Goku's face is a little bit bloodier. From here on out, most of the time you see Goku, his body is edited for blood…
Freeza tells Goku about his experience with the Saiyans he's encountered. He finishes with…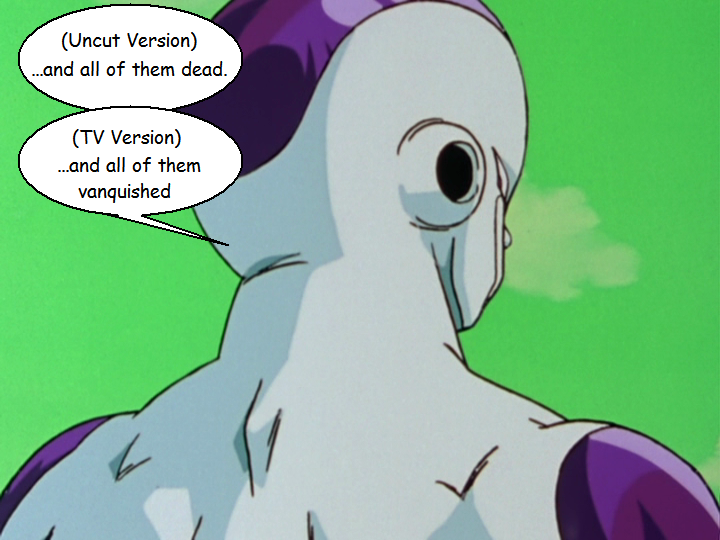 Side Note: There is a shot somewhere around this point in the episode where Freeza simply just turns around. In the Nicktoons version though, Freeza's left eye is green. This was probably done purely by accident; it looks like a result of their way of editing blood. What they do is basically tell the computer to change this color (whatever the blood color might be in that scene) to this color (whatever color they choose to replace the blood). I guess there was a conflict since Freeza's eyes are the same color as his blood. But why has this never happened before? Why is it only his left eye? I have no idea, I don't fully understand the process but… check that out…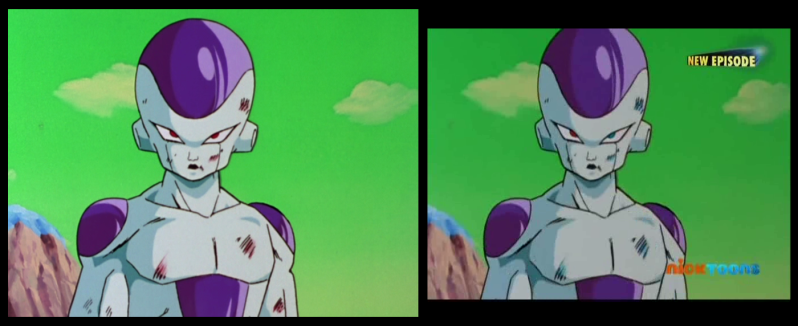 Freeza then swiftly elbows Goku in the chin; this was edited with a flash…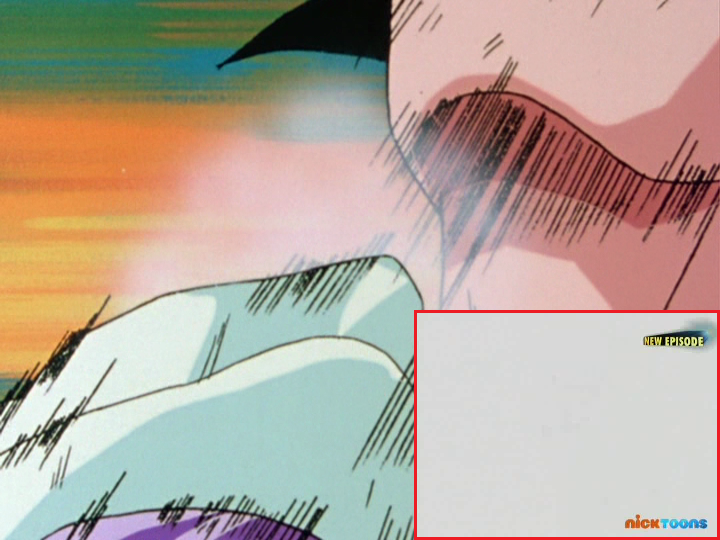 After this attack Goku's nose starts to bleed…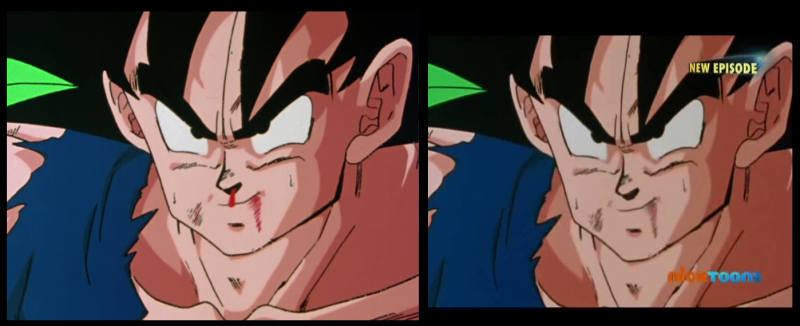 Once again Freeza uses his tail as a weapon. This time, the shot of Freeza's tail wrapping around Goku's neck was cut out, the elbow to the stomach was left in. Then Freeza laughing and crawling away as his tail unwraps around Goku was cut out…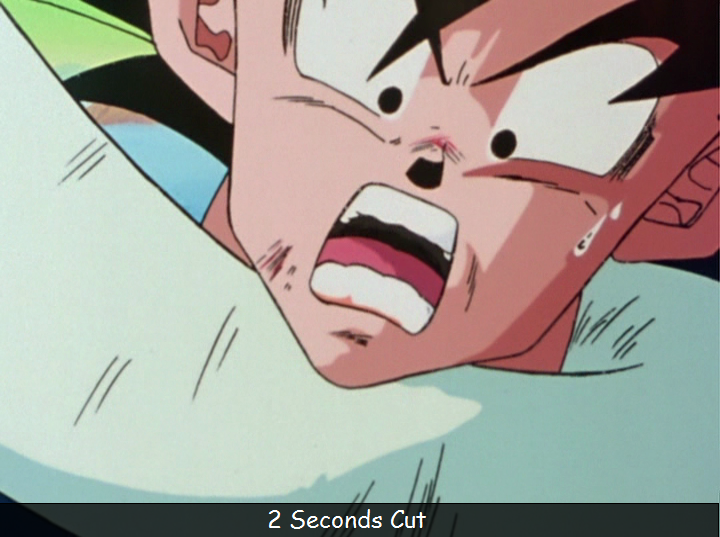 Freeza then goes on the attack. Two of the attacks in this scene are edited with a flash…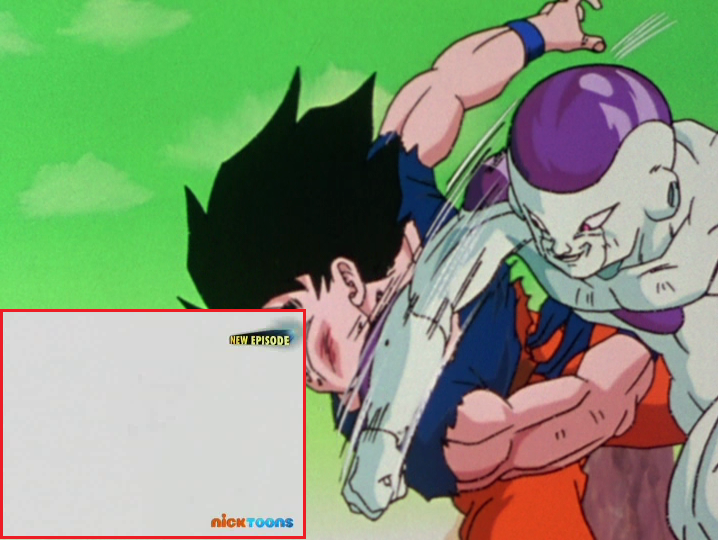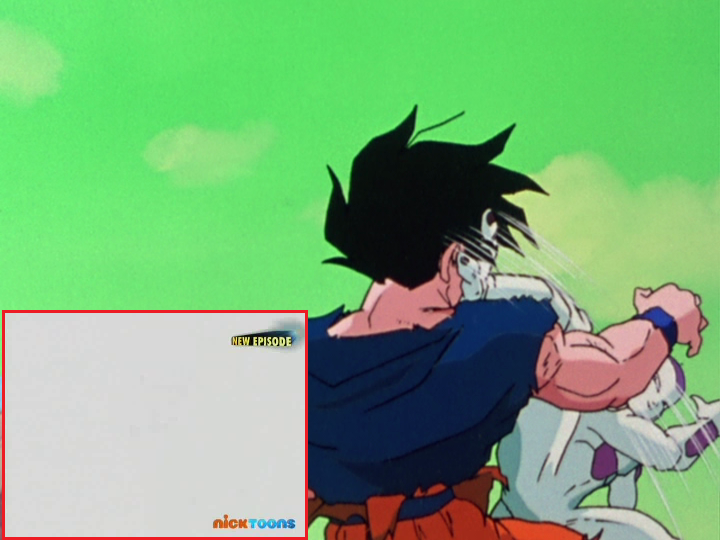 Goku gets yet another nose bleed!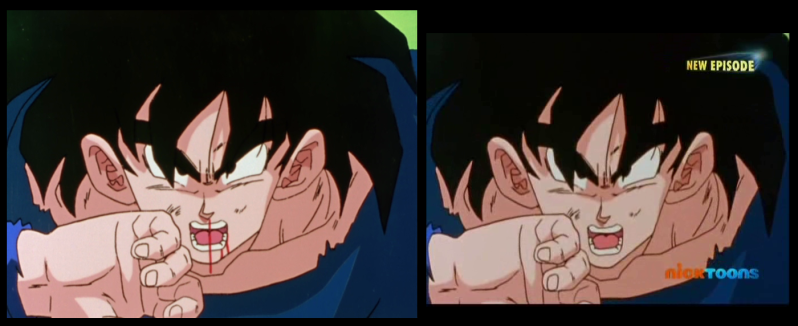 Meanwhile, King Kai explains to the others that Goku is running out of options at this point. We then see some quick shots of Goku getting the crap beat out of him. One of those shots was a knee to the face; this was cut out of the TV version…
Now, you know I don't post every blood edit just because it's so many. But I do tell you when the blood edits start and if they last the rest of the episode. Just for good measure here is a blood edit shot of Goku from this point in the episode…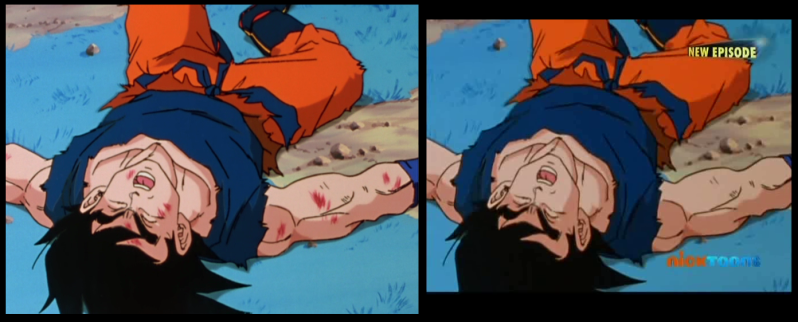 Soon after this, the episode ends.